CUSD's Allocation of Building Funds
159
people have signed this petition.
Add your name now!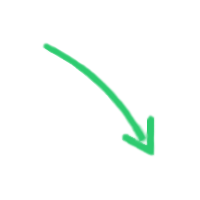 159

people

have signed.

Add your voice!
Maxine K.
signed just now
Adam B.
signed just now
This petition is in support of reversing the April 13, 2016 CUSD Board of Trustees decision to place the Mandarin Immersion Program at Niguel Hills Middle School. The Board should have placed the program at Newhart Middle School as was proposed by Superintendent Vital and the Capistrano Unified School District staff, who were asked by the Trustees to research the best middle school location for the program. However, the Trustees voted against the District's recommendation due to pressure from parents who were concerned about having to drive the additional distance to Newhart Middle School.
Newhart has five available and open classrooms to accommodate the Mandarin Immersion Program, and additional room for portable buildings if needed. Niguel Hills has four open classrooms. However, the District stated at the April 13, 2016 Board meeting that two of those classrooms require "significant" repairs before students may occupy them. It was also acknowledged that the Mandarin Immersion Program will require the use of these additional classrooms for their program. These rooms are not in use at this time and have not been used in several years. If the Mandarin Immersion Program were not placed on the Niguel Hills campus, the District would have no immediate need to repair or address these buildings in any way. In addition, there is no room to place additional portables on the Niguel Hills campus unless the District chooses to place them on the outdoor blacktop areas which are used for P.E. and other student recreation activities by the current student population at Niguel Hills.
Many of the buildings in the Capistrano Unified School District need major repair. The problem is so pervasive that the District is currently seeking a bond measure and asking taxpayers to help solve the District's monetary problems. Support of such Bond measure is very difficult when the Board of Trustees makes fiscally irresponsible decisions with the money at its disposal. Placement of the Mandarin Immersion Program at Niguel Hills forces the District to allocate much valued money to classroom repairs at Niguel Hills, when the District could have placed the program at Newhart Middle School, a location within CUSD that would have cost the District zero building repair dollars. There is a long priority list of monetary needs in the District. Spending money repairing unused space should never be a priority over faulty roofs or crumbling structures.
The issue of the Mandarin Immersion Program middle school location must be placed back on the CUSD Board of Trustees board meeting agenda. We ask that the Trustees reverse their initial decision and do what is best for the District as a whole, not what is convenient for a relatively small number of families.