Creating Dyslexia Awareness at CUSD1
26
people have signed this petition.
Add your name now!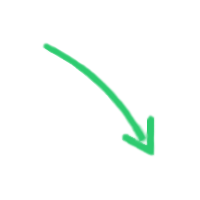 26

people

have signed.

Add your voice!
Maxine K.
signed just now
Adam B.
signed just now
To: Annie Gray, Superintendent, and the School Board at CUSD1

We the undersigned are the parents, family, and friends of the students at Carlyle Community School District 1.
It is time to #SayDyslexia in our district.
CUSD1 is a leader in many areas, and has earned a strong reputation for excellence and innovation. We hope that with the district's awareness, support, and education of Dyslexic students it will soon earn an equal reputation as a leader, and help the Carlyle community be recognized as a principle district for literacy in Illinois.

Dyslexia is defined by the Illinois School Administrative Code (Section 226.125) as a learning disability that is neurobiological in origin. It is characterized by difficulties with accurate and/or fluent word recognition, poor spelling, and poor decoding; this may affect reading comprehension or overall reading experience.
Dyslexia affects 1 in every 5 students, regardless of race, language, intelligence, gender, or income level.
In our district, that would equal approximately 195 students out of our 974. The vast majority of these students have never been identified as Dyslexic or received a Dyslexia appropriate remediation. The affects of this are lifelong.
This October is Dyslexia Awareness Month, and in recognition of that, we are asking CUSD1 for the following.
1) To declare each October as Dyslexia Awareness Month at CUSD1.
2) To have CUSD1 post 'The Dyslexia Guide: A Handbook for Parents, Educators, and Students" (created and published by the Illinois State Board of Education) to our district/school website, on the district app, and on each school's facebook page.
3) To celebrate Dyslexia in our classrooms, teaching students the strengths of Dyslexia; e.g. short videos, books with Dyslexic characters, historical figures with Dyslexia (i.e.George Washington, Albert Einstein), etc
4) To have all CUSD1 staff do an introductory training on Dyslexia; the strengths, challenges, identification, and how to support Dyslexic students. (There are free training resources, such as the 1 hour Dyslexia Awareness course created by the Microsoft Education Store and Made By Dyslexia: https://education.microsoft.com/en-us/course/30a7b5e8/overview)
5) To create a committee of stakeholders, including teachers, administrators, and parents, to explore and evaluate;
a. Possible screening tools the district could use to screen all current and future incoming students for the characteristics of Dyslexia, as well as recommendations on when a re-screening should occur and how to notify guardians of the screening results
b. Evaluating our current curriculum(s), to remove materials and practices that do not align with the Science of Reading. i.e. scientific and evidence based instruction
c. Creating a K-12 reading program, accessible to students in both the general and special education classrooms who are identified as displaying the characteristics of Dyslexia, are below grade level in reading, or are not making sufficient academic progress in the mainstream reading program.
d. To have at least one teacher at each CUSD1 building trained and certified in a Dyslexia appropriate remediation. (e.g. Orton Gillingham, ISME, etc)
e. When the committee is finished, they will report their findings back to the school board to discuss any recommendations.
No one suffers when we build classrooms for Dyslexic learners.
Our entire community will be made the better for it.
Thank you.