CUSD School Children's Lives Matter
282
people have signed this petition.
Add your name now!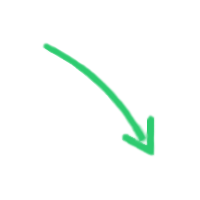 282

people

have signed.

Add your voice!
Amanda Morris
signed recently
Steven Troscinski
signed recently
Dear Superintendent Mueller and Coronado Unified School District Governing Board,
We write to you as a concerned community of parents, students, teachers, faith leaders, grandparents, alumni, and community stakeholders.
On 6/19, CUSD Superintendent Karl Mueller stated, "the Governing Board directed the creation of an action plan to initiate systemic change in CUSD with acknowledgment of urgency… to be presented to the Board at our August Board meeting for immediate implementation."
We respectfully ask CUSD to:
Reject immediate implementation of an action plan to initiate systemic change in CUSD without an appropriate public comment period and without an opportunity for proper review or debate
Reject immediate implementation of K-12 curriculum changes for the 2020-2021 school year designed to reeducate students through a racial justice lens
Reject solidarity with BLM, as BLM is a Marxist organization, not an educational institution
We are in the midst of a pandemic, and we do not have an opportunity to gather to debate and understand what your action plan is.
As stakeholders, we have the right to fully understand the problem you are so urgently attempting to solve for our community, based on written facts not innuendo or grievance stories. We ask you for time and the opportunity to understand how this will impact our children, our teachers, and our community before you vote to implement. We ask you to present us with evidence on how your plan has succeeded in other districts and how it has raised all students' academic and grade-level achievement.
As fiduciaries, you must not create sweeping policy changes in darkness.
As CUSD Trustee Lee Pontes writes in the Eagle 7/15, "I find myself faced with the most complex decision that I have been asked to make in my nearly six years on the board; that being the reopening of our four school sites amidst the continuing pandemic." Yet, in this environment, you intend to implement "systemic change" that will impact us all, and that is hugely divisive and controversial. We respectfully ask you to halt.
Signed:
__________________
WHY WE SHOULD CARE?
Recent events have shocked our nation. As Americans, we condemn racism and should not accept it whenever it is found. Justice must be served.
We believe CUSD Staff should be educated to identify and escalate discrimination complaints reported or seen for appropriate and immediate disciplinary action as warranted. We are concerned for the safety of our students and want all students to receive an excellent education and opportunity to thrive. We also believe we are all equal in God's eyes and we should strive to elevate and advocate for each other, especially our defenseless and disadvantaged.
In the midst of a pandemic, children are struggling to learn on a virtual platform and suffering from the loss of celebrating events with friends and loved ones. We are all wondering "what will life look like in the next 12 months?" Teachers are grappling with how they will teach their students, and worried about their own health and safety.
In this uncertain fray, CUSD Superintendent Karl Mueller stated on 6/19, "the Governing Board directed the creation of an action plan to initiate systemic change in CUSD with acknowledgment of urgency… to be presented to the Board at our August Board meeting for immediate implementation."
Immediate BLM-inspired changes demanded include:
Immediate implementation of racially focused curriculum across all grade levels including STEM, history and English instruction from K-12
Review and implementation of a new inter-district transfer policy without review or comment period provided to our community
Review hiring practices (presumably to recruit, hire, promote and retain racially conscious teachers and administrators)
Why the urgency? BLM has propagated a lie that childhood social justice re-education programs are a cure for societal ills. BLM is a highly political Marxist organization with views that are rightfully alarming to anyone who believes in family, the Constitution, and civil society. Its suggested school curriculum for 2020 is not focused on educational excellence – instead it focuses on grievances and above all, teaches its own radical 13 Guiding Principles including "disrupting the Western-prescribed nuclear family" - beginning in Kindergarten. Its DC Chapter is openly dedicated to the abolition of capitalism and delegitimizing the police. Well-meaning student activists and sadly, our school board, jumped on the bandwagon.
This social experiment is not new. In Minnesota, Edina Public Schools (EPS) were a crown jewel of public education, consistently ranked top in the state and nation. In 2012, the district launched a Strategic Planning and Revision plan to address a racial achievement gap on the fundamental premise that white racism is the primary cause, and committed to teaching all through a lens of racial equity. Over the next five years, scores dropped precipitously for black, Hispanic, and white students, while Asian students remained the same. By 2017, one in five Edina High School students couldn't read at grade level and one-third couldn't do grade-level math. State ranking slipped from fifth to 29th in reading and from 10th to 40th in math.
In Coronado, as much as 40% of the CHS Class of 2019 was ineligible for admission to the UC system due to limitations on instructional time. In the midst of COVID-19, should we ask our teachers to divert more time and resources away from core competency?
We need to address the issues as a community. CUSD must stay focused on their stated mission of "Quality Education for Life through rigorous academic standards, high expectations... and confidence not only to dream, but also to determine their futures." Our children need to be prepared to succeed and compete on a global scale.