Curry Alumni's Call to Action Against Cuts to Diversity and Liberal Arts
317
people have signed this petition.
Add your name now!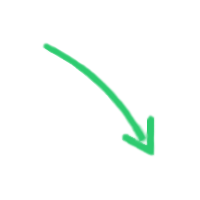 317

people

have signed.

Add your voice!
Maxine K.
signed just now
Adam B.
signed just now
November 3, 2020
To the Curry College Board of Trustees, President Quigley, and Provost Szczerbacki,
We write to you out of immense concern about Curry College's recent Program Retrenchment Proposal. As alumni, we were all lucky enough to take courses in many of the departments that this proposal seeks to eliminate during our time at Curry. Sociology, Women's Studies, Black Studies, Politics and History, and numerous others provided us with a comprehensive liberal arts education that contributed to our success during our time at Curry, our professions, and graduate programs as alumni. Many of these programs that are to be eliminated promote diversity, equity, and inclusion. Removing these programs and support services directly contradicts Curry's stated mission and strategic plan and will do a great disservice to current and future students. We call on you all to halt the elimination of the twenty-four proposed academic programs and the alterations to five support services on campus to create a college that values equity and truly supports all students. The following letter outlines our grievances with the Program Retrenchment Proposal.
General Education and Liberal Arts
Curry College's mission is "to educate and graduate students prepared to engage in successful careers and active citizenship with a global perspective," but this will not be possible without the breadth provided to the liberal arts curriculum by the departments set to be eliminated. Liberal arts programs continue to be cut on campuses across the country. Such changes disproportionately impact disciplines like Women's and Gender studies, Critical Race Studies, and other social-justice-oriented programs. The Covid-19 pandemic has exacerbated many institutions' financial troubles, leading to even more cuts at institutions nationally. Cutting these programs disproportionately impacts underrepresented faculty and students that are a part of fields that promote social justice and examine the intersections of various identities such as race, gender, citizenship, and sexuality. While Curry fits into this larger pattern in higher education, we will not take that as an excuse; Curry can be better. The academic programs' holistic education and liberal arts curriculum set to be eliminated is essential for student and alumni success. According to the Association of American Colleges and Universities (2014), four out of five employers believe that students should receive a broad liberal arts education and 93% of employers stress the importance of critical thinking and problem-solving skills over a candidate's undergraduate major. While you state that Curry will continue to provide a "robust" General Education program, how will that be possible without disciplines like Women's Studies, History, English, Sociology, and so many others? We understand that the college will be retaining a small number of courses in Sociology, Politics and History, Philosophy, and English; however, these limited offerings provide students with little choice. A few courses from these select disciplines are not enough to create a "robust" General Education program that genuinely contributes to all students' holistic development.
Diversity, Equity, and Inclusion
These proposed cuts also illustrate that diversity, equity, and inclusion are not priorities at Curry College. Many of the programs being eliminated (i.e., Black Studies, Women's Studies, Religious Studies, Asian Studies, Sociology, etc.) promote social justice and inclusion on campus. While you state, "Many courses in the areas outlined above will continue to be offered through Gen Ed, with the potential for collaboration on interdisciplinary minors in various areas including diversity and inclusion studies," you are eliminating programs that are already inherently interdisciplinary and provide students with essential frameworks needed to promote social justice. Additionally, how do you plan to develop a Diversity and Inclusion Studies minor when you are also planning to lay off numerous faculty members that have been deeply committed to fighting for social justice on campus for many years? These departments and professors have been crucial spaces for students to learn about critical social issues and experiences different from their own. Professors in these departments continue to empower students to speak out against injustice and fight to create a campus and world that is safe for all groups of people. Eliminating these departments is a huge step backward from any progress that Curry has made in the realms of diversity, equity, and inclusion.
Diversity, equity, and inclusion are not prioritized at Curry College, even though they are built into our mission statement and strategic plan. At the same time, we are also seeing increased equity initiatives on other campuses nationwide. The American Association of Colleges and Universities (2019) states that while incoming student bodies are becoming increasingly racially diverse, Black students still experience lower persistence rates and higher dropout rates nationally. This indicates a greater need for institutions to commit to equity initiatives on campus to support all students and ensure their success. Curry College has struggled with diversity and inclusion on campus. According to the reports published by the Bias Incident Response Team, there were 48 reported bias incidents on campus between 2017 and 2019. Additionally, according to the 2019 Curry College Safety and Security Report, between 2016 and 2018, 10 incidents were determined to be hate crimes. Given these apparent issues, Curry should be devoting more resources to diversity, equity, and inclusion, not eliminating all of the academic programs that center around social justice. Curry's 2018-2022 Strategic Plan Direction Three centers around diversity and inclusion, and Initiative A seeks to "Promote educational experiences focused on fostering a safe and inclusive learning community and graduating active citizens committed to equity, inclusion, civility, fairness, and respect." Eliminating virtually all programs and faculty members that promote social justice and equity on campus directly contradicts the institution's strategic plan and will create an institutional culture that fails to support all community members, especially those from minoritized identity groups.
Student Support Services
Essential resources for students (PAL, writing center, speaking center, academic enrichment) are being eliminated in the first phase of cuts. A large amount of students frequently utilize these supports and resources. Choosing to remove portions of the Program for Advancement of Learning (PAL), the Writing Center, the Speaking Center, and the Academic Enrichment Center, where students can be supported, is quite alarming. The decision to remove these services illustrates Curry's lack of commitment to their students with diverse abilities and learning needs.
In the past, Curry has used the PAL program as a selling point for prospective students. According to College Magazine, PAL is ranked fourth in the Best Colleges for Students with Disabilities. The PAL program intrigues many families due to its expertise, commitment, and assistive support for students with learning disabilities. While the college is eliminating PAL portions, they continue to advertise the program on their social media platforms. In a most recent Twitter post, Curry promotes the PAL program, discussing how impactful the plan is for students, but the college has it on the list to remove? While the college is not releasing the PAL program as a whole, they did choose to remove pieces that provide aid to multilingual learners and adult learners. The removal of these aspects of PAL negates students' multiple identities and further illustrates the aforementioned lack of institutional support for diversity, equity, and inclusion at Curry College.
Conclusion
As Alumni, we strongly oppose the proposed eliminations outlined in the Program Retrenchment Proposal. We find it incredibly concerning that you did not incorporate input from students and faculty members during your data collection process. Additionally, the data provided in this proposal only outlined the information about the programs set to be eliminated. We believe that there needs to be increased transparency with the community during this process. This means including data about the programs that will not be eliminated as well. These programs set to be eliminated impacted each of us during our time at Curry in ways that would be hard to quantify in the reports your proposal cites. You would gain valuable information by talking to students and faculty and working as a community to create a plan that best meets the Curry College community's needs.
These changes are incredibly disheartening to all of us, as they take away much of what made our Curry experiences impactful. This proposal will eliminate the faculty members who served as our mentors and help us find our passions. Curry will not be Curry following these cuts. These programs led us to our current careers or graduate programs. We would not be the people we are today without the programs and faculty members you are proposing to eliminate. These cuts leave us embarrassed of the institution we spent four years and thousands of dollars at. Should these proposed changes be fully enacted, we will not donate to Curry College as alumni. We will not stand behind an institution that is willing to pursue changes that act in direct contradiction of institutional values and will harm the entire Curry College community.
Sincerely,
Curry College Alumni