Current rules of Formula One
18
people have signed this petition.
Add your name now!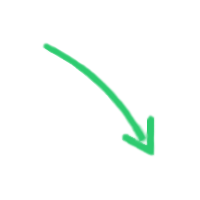 18

people

have signed.

Add your voice!
Maxine K.
signed just now
Adam B.
signed just now
Dear FIA,
as a faithful fan of motorsports and F1, seeing the way you are heading for I can no longer tame my urgent desire to write you and point out with full respect the (not-so-)slight mistakes you are making.
I wish to emphasise that I am not writing only on my behalf; I am trying to express the feelings and doubts of the majority of the F1 community, including fans, drivers, journalists, team personnel and everyone who is in some way or other connected to F1. Some may feel I am unrespectful for using his or her name, thus for right issues I continue to use first person singular.
Here are the main points of my letter, with provisional changes if required:
- The principal problem is inconsistency. Setting silly rules is one thing, but at least stick to them and do not make exceptions. If someone gets punished for crossing the white line, punish the others too on the next race. Even worse is when you declare publicly that you are to penalise every breach harshly and in the end nothing is done. This destroys your credibility, and winning back the faith and respect is far more difficult than losing it. (There may be special occasions when being overly strict would not be appropriate, though.)
- Another issue is the constant, neverending introduction of useless and even harmful rules. I understand you are doing your utmost to keep this sport up-to-date and as modern as possible, but exceeding the limits can easily backfire. Stripping F1 off its pure essence - the raw speed and sheer power - is making us reconsider whether F1 is really the emperor of sports. We do not want to see road car races with heavy limits regarding everything but the driver's shoes. We want to see unleashed beasts ripping the ground as they speed by the pitwall and fill our rooms with monstrous screaming, and we can feel nearly the same rush of adrenaline as the drivers. Speaking of drivers, they have certainly fallen in love with F1 due to its superiority, its dangers and risks and its rewards for the chosen ones; they need dragons. Of course, a driver needs to be smart and intelligent apart from being instinctively fast, but not to the extent to do calculus in his head trying to figure out whether he must lap a tenth faster or slower in order to have enough fuel at the end of the race.
- Technical restrictions do more harm than good either. Engineers and mechanics devote their lives to fully exploit their creativity by building something jawdropping, something breathtaking, something that has never seen before. Tying their hands with numerous (and often ambivalent) rules will result in uniformity and homologation, depriving F1 from its uniqueness and creating slowly GP1.
- Obviously enormous gaps between teams is not the best for the sport. However, making these gaps smaller artificially is actually going against evolution and supporting contraselection. No matter how dominant a team is, they are not where they are by coincidence - thousands of hours of hard work, commitment, highly-above-average drivers and engineers deserve glory and triumph. In "real" life nobody gets punished for doing the best job, why should they? The mid-season ban of clever technical solutions which were regarded as legal a couple of months earlier only makes them feel as if they did something wrong, creates tension among teams as well as fans and the world will never know what F1 is truly capable of.
- Trying to satisfy the crowds is honourable. You claim to set rules to appeal the fans, at times without taking into consideration the drivers' opinions, but you should admit if you do something wrong. A 90% disapproval rate among fans indicates not everything is perfect. If you do it for the fans, ask them.
- The time needed to make a decision post-race or post-qualifying is unbearable. It is exhausting for everyone to wait 6 hours after the chequered flag to know what the actual results are. I see that not every situation is crystal clear, but I think the required time could be at least halved with ease. Spending long hours over a not-so-complex issue is only making everyone believe you do not to what exactly to do.
I am not into governing or law, nor business. Dissolving these issue do not seem a very hard task, though, and would make everyone fall back in love with F1 again (in case they fell out).
P.S.: Please make the issues of double points, fuel limit and engine sound a priority.