CUPW Members Against Canada Post Corporation's Vaccine Practice (Nov 2021)
408
people have signed this petition.
Add your name now!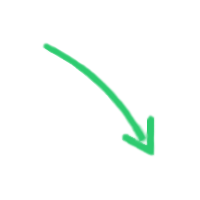 408

people

have signed.

Add your voice!
Maxine K.
signed just now
Adam B.
signed just now
The following grievance letter was printed and sent to CUPW National Grievance Officer Carl Girouard on December 28, 2021, with 391 signatures. The letter was registered and can be tracked using the following tracking number, RN545809919CA. It is suggested that all CUPW members follow up with Carl through email and by phone. Thank you for your continued support in our effort for justice and human liberty.

Sincerely,

Ron L. Winnipeg Local 856




NOTE** As of April 15. 2022 no response has been received from the National Office




CUPW National Office

377 Bank Street
Ottawa, Ontario K2P 1Y3
Canada

Tel: (613) 236-7238
Fax: (613) 563-7861
TTY: (613) 236-9753




December 27, 2021

Attention:

Carl Girouard, National Grievance Officer, CUPW


377 Bank St

Ottawa ON K2P 1Y3

RE: Grievance against Canada Post Vaccination Practice

Collectively the undersigned request the filing of a grievance through our national union CUPW against Canada Post for the reasons listed below and those yet to be determined.

The Canada Post Corporation has implemented a vaccine practice that violates our rights. This unlawful practice seeks to remove our fundamental freedoms and looks to take away our rights to privacy, autonomy, and consent, contradicting numerous articles in our Collective Agreement as well as established Canadian and International laws. The attestation process is a proposition to us from Canada Post to enter into an agreement with them on its newly implemented vaccination practice. We did not want to enter into that agreement because we believe it to be a violation of our rights under the Constitution of Canada as well as our collective agreement as per the reasons listed below.

Canada Post's violations include but are not limited to:

1. Depriving individuals and families of their livelihoods through threat, coercion, and intimidation. The provisions of this practice unlawfully place people on administrative Leave without Pay (LWOP) for choosing not to become "fully vaccinated" (an evolving term and an unproven mitigation of safety or effectiveness) thereby taking away their fundamental right to earn a living and provide for their families. There is no provision in the Collective Agreement for Canada Post to initiate LWOP as only an employee can request it. What Canada Post is doing is committing wrongful dismissal otherwise known as constructive dismissal.

2. Failing its responsibility to provide safe work methods without risk to health (33.02bi) and to maintain working conditions that seek to benefit every one of its employee's safety and physical well being. Their vaccine practice has ignored natural immunity and the fact that the current vaccines are still in trials and that adverse reactions were already being reported worldwide as well as by some of their employees. Canada Post has never shown that the existing methods of preventing transmission were failing warranting the use of a vaccine mandate. Furthermore, Canada Post's vaccine practice has condoned preferential treatment for some employees while promoting harassment and discrimination against others thereby causing humiliation, animosity, and division between them. (5.01)

3. Failing its responsibility to protect its employee's privacy and health information. The vaccine practice breaches confidentiality laws the minute a member is placed on unpaid leave and their status becomes apparent. If third party entities were used to acquire data or contact members, as it appears has been done, members were never informed who these parties are or how they would be using the data. Furthermore, members have obtained evidence to show that the protected personal data Canada Post was collecting ended up being sent and revealed to persons not permitted to receive it under privacy laws. These issues violate right to security of the person guaranteed under Section 7 of the Charter of Rights and Freedoms as well as Canada Post's own privacy policies towards us.

4. Enforcing a practice that requires vaccination. Immunization is not mandatory in Canada. The Criminal Code of Canada defines the enforcement of this vaccine practice a criminal offence. Mandates and directives are not laws. Thus, they do not compete with, nor supersede established laws, such as the Canadian Bill of Rights, S.C., 1960, c. 44. Canada Post did this without proof or evidence that unvaccinated members were the only reason for acquisition and transmission of the SARS-CoV-2 virus (Covid). By stating that "vaccination has been shown to be effective in reducing transmission of Covid 19 and protecting individuals from severe consequences of this virus", Canada Post has been unlawfully providing medical advice and promises through prescribing, recommending, facilitating, advertising, mandating, incentivizing, and using coercion to insist employees submit to their current vaccine practice even when none of their staff is trained or licensed to do so.

NOTICE TO EMPLOYER AND UNION

We the undersigned do not accept Canada Post's attestation process or their offer of administrative leave without pay.

We the undersigned seek to inform Canada Post and our union that we were always ready, willing, and able to perform our duties as scheduled and without delay but are restricted from doing so by the Corporation's own newly adopted practices and enforcements.

CUPW keeps referring to the fact that there is a national grievance, but you are not representing your members appropriately as you do not address the reasons that most of the members are presenting. As far as we know, the Union's national grievance only refers to the fact that CUPW was promised that members could avoid vaccinations through agreeing to test, but that the option was never followed through with. This does not go far enough. The reasons the members are giving are contained within this collective grievance and there is more to be discovered. It is your duty as our national grievance officer to represent us fairly and not arbitrarily or in bad faith. We are once again asking that you file and investigate the attached claims on behalf of the members listed herein and attached as well as those who have filed individually through their locals.