CUPE Formal Apology
56
people have signed this petition.
Add your name now!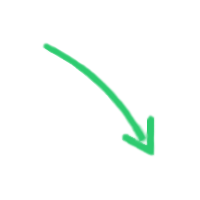 56

people

have signed.

Add your voice!
Maxine K.
signed just now
Adam B.
signed just now
To all CUPE Local 1019 members,
Since September of 2017, the membership of CUPE Local 1019 have been without a collective bargaining agreement. We have been involved negotiations with our employer since then with CUPE National members a part of the proceedings. Initially the bargaining team was not able to come to an agreement with employer and we had begun the procedure to proceed to Arbitration.

In July of 2018, the employer asked the bargaining team back to the table and presented an offer. This tentative agreement included language that reduced the Part-time staffs "in lieu of" benefits amount and an increase in Full-time benefits. The employer is trying to save money by taking money from the Part-time staff and use it to fund other increases. This has the effect of dividing our membership; pitting Full-timers against Part-timers. Our bargaining team did not want to sign this tentative agreement and was willing to proceed to Arbitration.


However, the conciliator at the time advised our bargaining team of the following:


- The employer is able to force the membership to vote at any time

- If they do so, they will be solely responsible for presenting the offer

- To prevent this, a signed tentative agreement could be brought back by the bargaining team, allowing them to maintain control

CUPE representatives at this meeting encouraged the bargaining team to sign, agreeing with the conciliator. On July 10-12th, the Local of CUPE 1019 was made aware of the tentative agreement when it was brought forward for a vote. It quickly became clear that ratifying such a contract would be counter to the principles of CUPE and would set a dangerous precedent for other services. We therefore unanimously voted it down.


Some time after this vote, it was realized by our CUPE representatives that regardless of the outcome, the employer now had a signed tentative agreement that they could use in Arbitration to push the poor wording mentioned above. Between the bad advice of the conciliator and the bad representation by CUPE, CUPE Local 1019 was left in a bad place going into Arbitration. Our bargaining team brought the employer back to the table to negotiate the poor language out, but the damage is already done. They successfully came to a new tentative agreement, which CUPE representatives are strongly advising we sign in order to avoid a worse outcome in Arbitration; one caused by their ignorance and/or bad advice to our bargaining team. On Sept 27th we ratified this new agreement, not because it was a good offer, but because it prevented a possible worse outcome.


The members of CUPE Local 1019 are requesting a formal apology from all CUPE representatives involved in putting our Local in this position. We request full acknowledgment of their mistakes and confirmation of what will be done to prevent this situation in the future. We also request that this apology and submission be shared with all CUPE Locals nationwide so that they may learn from our situation.