Culver City Council: Do not eliminate R1/single-family zoning in Culver City.
1765
signers.
Add your name now!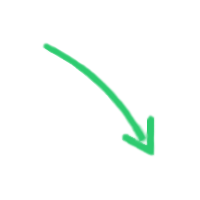 1765

signers.

Almost there!

Add your voice!
Maxine K.
signed just now
Adam B.
signed just now
Note: We are not collecting money for this cause via this petition.

Background: On May 10, the Culver City Council voted 3-2 to put on the agenda a discussion to eliminate R1/single-family home zoning (also known as "upzoning"). This was in response to an organized group that incorrectly believes eliminating single-family zoning will create affordable housing and help alleviate racial inequity in Culver City. Instead, their plan would allow developers and land speculators to build up to 4 units (or more?) on almost any single-family home lot. There is an affordable housing crisis, no doubt. However, single-family homes are not the cause.
We can preserve single-family homes as well as support and build affordable and equitable housing. We do not want to eliminate R1/single-family zoning in Culver City.
Here are the facts:
Culver City property values are rising, including all residential properties.
Rents are rising, except on some lots with considerate landlords.
Rising costs reduce the ability of many people to afford to live in Culver City.
The State of California requires cities to come up with plans to meet housing needs across income levels by October 2021.
Current RHNA ("Regional Housing Needs Allocation") requirements state that Culver City must create a plan that allows for the addition of 3,341 new housing units, including 1,108 very low-income, 604 low-income, 560 moderate-income, and 1,069 above-moderate income units by 2029.
Affordability levels are mandated by law and cannot just be combined into a general block of 3,300 (market rate) units.
Residential zoning, restrictive deed covenants, unequal access to bank loans and mortgages, redlining, and inequitable housing practices have been used in the majority of cities and states in the US over the years for both racial and economic exclusionary purposes.
Significant portions of the tree canopies and permeable land (yards) are on single-family lots, much of which would be removed because upzoning requires relaxed or diminished set-back rules to allow for larger buildings. This would impact our environment, substantially increasing water run-off instead of water naturally percolating into the soil.
"Upzoning '' means the majority of residential R1 lots will be rezoned to allow a minimum of 4 housing units on each lot. In other words, the Council Members who voted for this want a quick and overly simplistic solution that benefits developers and land speculators to the detriment of Culver City residents who enjoy our walkable neighborhoods and community feeling.
We can and must preserve single-family homes as well as support and build affordable and equitable housing for all. But we need a true community collaboration and responsible local government to accomplish this:
There is no need for the City Council to make hurried, substantial, and irreversible changes to residential zoning affecting all single-family residences.
Substantial and irreversible zoning or regulatory changes must be clearly presented and explained to the public.
All affected residents and interested parties must be clearly informed of the upzoning proposal as well as the ramifications of these plans.
City Council can meet – and exceed – state planning mandates with current ADU (auxiliary dwelling units) and mixed-use regulations and plans.
Developers who buy an R1 lot will not build affordable housing on that lot. They will build larger houses or up to 4 units that will rent for top dollar. Families that would have purchased that single-family home will be priced out.
Many housing experts, tenant unions, and community-based activists express concern that the pro-developer/pro-speculator scenario of eliminating single-family zoning would incentivize the elimination of our current affordable housing stock (older R1 homes and ADUs) leaving behind current residents and the people in our community who need the most help.
Changing the zoning will irrevocably destroy the distinctive character of our individual neighborhoods.
The first properties to be redeveloped currently house smaller and vintage homes that currently make up a large portion of the more affordable housing in our city. The original Craftsman, Spanish style, Streamline Moderne, California bungalows, and mid-century houses will disappear.
Changing R1 zoning will NOT result in building more affordable or low-income housing. Developers and builders are the only ones who win in the upzoning scenario.
The plan does not answer the questions as to who would be responsible for the increased strain on our infrastructure (water, power, fiber optics, sewer, etc.) as a result of upzoning and the increasing number of people per plot. Will the developers be required to pay for the massive upgrades?
Between ADUs, mixed-use regulations, and current zoning, more than the required number of affordable units could be built.
There are effective and creative solutions to our affordable housing crisis, including:
Landlord incentives to make rent affordable.
Multi-use housing/retail/office/restaurant space along commercial corridors.
Developing commercial/industrial and underutilized spaces.
Focusing on under-served areas in our city and promoting the allowed building of up to two ADUs on all single-family lots.
We DEMAND that City Council takes no action to change R1 zoning. In addition, any further action affecting zoning changes must provide all of the following:
Adequate notice to all residents in the affected areas, including a postcard campaign.
Scheduled meetings, workshops, and listening sessions in neighborhoods and community centers to provide clear explanations and the ramifications of changes.
Fact-based proof that eliminating R1 zoning will increase the availability of affordable housing, including evidence from other localities that have implemented such changes.
Due diligence by staff and City Council to collect evidence of recent or current instances of restrictive and inequitable actions affecting zoning, mortgages, and/or banking occurring in Culver City
Verifiable calculations of the impact on city infrastructure of any suggested zoning changes including sewer, water, electricity, parking, schools, and traffic.
We need true community collaboration to determine the best way to add the state-mandated Regional Housing Needs Allocation (RHNA) housing in Culver City, including affordable housing, for all who work and live here. We can help create pathways for diverse community members to own homes and create generational wealth. We can do this and maintain R1/Single-family zoning.
There is no rush for the City Council to make changes. The current ADU and new mixed-use ordinance with affordable units inclusion will meet the State requirements.
Do not eliminate R1 zoning in Culver City.
-----------------------------------------------------------------------------
Visit CulverCityNeighborsUnited.org
*Note: Culver City Neighbors United is not soliciting funds for this petition.