CTA LEVEL 1 MUST FALL - DIRECT ACCESS TO LEVEL 2 FOR ALL
117
people have signed this petition.
Add your name now!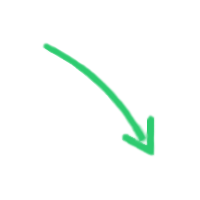 117

people

have signed.

Add your voice!
Maxine K.
signed just now
Adam B.
signed just now
MEMORANDUM
DATE: 5 DECEMBER 2015
TO: UNISA SENATE, DEPARTMENT OF ACCOUNTING SCIENCES, REGISTRAR OF UNISA
FROM: UNISA STUDENTS – CTA 2016
SUBJECT: CONCERNS REGARDING CTA 2016
Dear Sir/Madam
We wish to place on record our appreciation for affording us the opportunity to meet with the registra to discuss important issues that have surfaced during the last couple of days. There is a mounting concern from the students who have applied for the 1 year CTA programme, that do not meet the minimum statutory requirements for admission.
Numerous students that have recently graduated in the 0202x qualification feel aggrieved as a consequence of the new requirements to gain admission into the reintroduced 1 year CTA programme. The consensus are that if students were made aware of the admission criteria during their undergraduate studies, they would have planned their 3rd year modules in a manner which would allow them to meet the necessary requirements for admission into the 1 year CTA programme. Please note and consider the following:
• Lack of prompt communication: Announcement of the reintroduced CTA 1 year programme was only made public in September 2015. Accounting Science students were not informed earlier during their undergrad studies of any intention to change the CTA programme.
• NQF LEVELS: The Postgraduate Diploma in Advanced Accounting Science (CTA 1) & The Postgraduate Diploma in Applied Accounting Science (CTA 2) both have an NQF level 8. The curriculum is extremely similar except for CTA2 having a few more sections/aspects to the syllabus per module, effectively more or less a 25% more work load.
• Difference in Undergrad qualifications: Bcompt 0202x required a student to complete 34 modules to qualify whereas the Bachelor of Accounting Science in Financial Accounting 98302 requires a student to complete only 30 modules to qualify. Also 0202x had a total of 11 final year modules to complete excluding the tax modules which were required to be completed in the 2nd year. 98302 have 10 modules in the final year of study which includes the tax modules. Therefore it would generally take a student longer to complete the 0202x qualification due to these differences
• Financial Aspects: The current cost of completing the 2 year CTA programme totals to R 36 200.00 for UNISA fees alone. SAICA hand books and texts book are updated constantly and cost around R 9000.00. A Unisa CTA student would have to pay roughly R 45 200.00 excluding tuition fees and the possibility of escalation. This is simply too expensive for many of our students who are unemployed or earning a trainee accountant salary. Many Employers (especially the big 4) do not recognize CTA 1 as a completed Postgraduate qualification but just a revision of the final year undergrad modules. Thus it costs a Unisa student an extra R 18 100 to complete a qualification that is effectively redundant.
• The logical argument: It stands to reason that an Accounting Science student who completed the 0202x qualification who is perusing the goal of becoming a CA (SA) by completing an accredited CTA qualification could gain entrance into the one year programme by redoing their 3rd year undergrad modules. This would be cheaper costing an estimated (by Unisa) R 14 507.00 to R 15 413.00 not to mention this route would be less strenuous considering the CTA 1 work load and examination entrance requirements.
We would greatly appreciate the Faculty of Accounting Science & Register of Unisa consider our plea to allow students who have been affected by this transition phase (all students on the old 0202x curriculum and CTA1 that have applied for the 1 year CTA program) to be allowed admission into the reintroduced one year CTA programme as we believe that the current requirements and more importantly the manner in which the new CTA programme was reintroduce has unjustly prejudiced many students. Feedback regarding the change in admission policy would be welcomed before the end of the 2015 academic year and before the 2016 registrations are finalized.
Finally we humbly request Unisa to consider introducing a new payment plan to allow students to make quarterly payments rather than 50% at registration and the balance by the middle of the year.
Feedback regarding this can be communicated to us before registration commence and that feedback must not be sent to students up until an amicable decision is taken
Signed at ……………………………………………………………………
Date ……………………………………………………………………
Accounting science representative (Students)
Date ……………………………………….
…………………………………………………….
Registra (Unisa)
Date
……………………………………………
…………………………………………………..