STUDENT Initiated Climate and New Energy Economy PETITION TO GOVERNOR BILL RITTER and the Colorado State Legislature
43
people have signed this petition.
Add your name now!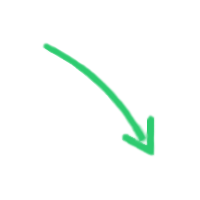 43

people

have signed.

Add your voice!
Maxine K.
signed just now
Adam B.
signed just now
We the undersigned, agree and support the below practices, policies, and commitments:
According to Governor Ritter's Colorado Climate Action Plan, "for Colorado, global warming will mean warmer summers and less winter snowpack. The ski season will be weeks shorter. Forest fires will be more common and more intense. Water quality could decline, and the demand for both agricultural and municipal water will increase even as water supplies dwindle"[1]. Climate Change is undoubtedly interconnected with the environment, public health and economic prosperity. In addition to inheriting the responsibility of caring for our parents and children in adulthood, youth and students stand to inherit the consequences of non-sustainable practices continuing from the state's current power-generation if not progressively updated. Unfortunately, Colorado continues to support unsustainable rates of fossil-fuel power generation and transportation schemas when alternatives are available and implementable. As one of the most challenging issues of our time, Climate Change is also one of our greatest opportunities to transition both our economy and our environment towards a more sustainable path for future generations. Therefore, we request that the Governor and the State Legislature cooperate to provide a clear, effective framework that creates green jobs, high-quality public health, and support for new energy economy education programs at all levels, ensuring the development of a vital Rocky Mountain ecosystem now and in the future. We, the students of Colorado's higher education facilities, call upon our governing institutions to: • Initiate a rapid transition away from any coal-fired energy sources. This year, Xcel Energy's coal usage will increase by 25%[2] with the commissioning of Comanche 3 in Pueblo at 750 MW, dangerously exposing the state to issues with the supply of economically-recoverable coal, as documented by U. S. Geological Survey and utilities[3]. Therefore the students want the governor to find at least 750 MW of old coal-burning capacity in the state of Colorado to be decommissioned -- completely put out of service -- within twelve months of Comanche 3 going on line. • To support the immediate transition of Colorado systems of higher education away from fossil fueled energy sources to cleaner and renewable energy sources (like Concentrated Solar Power and Wind Energy), as universities and colleges should be on the forefront of greener technologies. • Supporting the range of needed Green-Job Programs and Education, in general, by suspending the exit of Colorado's Energy dollars out of state to pay for coal or nuclear energy resources. • Create transition programs and job opportunities in the alternative energy industry for displaced workers resulting from Colorado's energy efficient future. • Finally, convening a joint student, academic, expert and state government advisory commission tasked to implement these goals. These requests intend to keep more energy dollars in Colorado to benefit the state's economy, its budgets and funding for higher education. Further, the intent is to spare Colorado from morbid dependency on coal and help build a new energy economy. [1] See Governor Ritter's Colorado Climate Action Plan: . [2] see Public Utilities Commission Docket No. 09AL-299E LWG3-6 Revised [3] Smith, Rebecca. US Foresees a Thinner Cushion of Coal. Wall Street Journal. June 8 2009.
Sponsor
Colorado Student Coalition Our group is looking for the voice of our generation, and try to communicate our ideas/concerns/interests to the Colorado State Government, that of the United States of America and beyond
Links
coloradostudentcoalition.wetpaint.com