Cross Walk for Dodge Park Entrance
315
people have signed this petition.
Add your name now!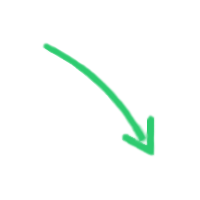 315

people

have signed.

Add your voice!
Maxine K.
signed just now
Adam B.
signed just now
My name is Susie Gallison, and I live in Commerce Township with my husband, Brian, and our 4 1/2 year old twins, Brooklyn and Andrew. I'm asking for your help on a very important issue. We live on South Commerce Rd, which as you know is a busy 2 lane road. Several years ago when they put in the park, soccer fields, and walking path across the street I was elated. I love having them so close. However, getting there can be quite treacherous. There are no stop signs or lights between Oakley Park and Commerce Rd, which is about a mile and a half's distance. The speed limit is 40, but people usually do at least 45, if not more. So you have this amazing park and walk way on one side of the street, and a sprawling neighborhood on the other, with no way to legally get from one to the other. There is no cross walk, no stop light, or stops signs at the park entrance, or the entire length of the road. You have to jaywalk to get there and there is no way to do it safely. We often go across the street to the park, darting between traffic, which is dangerous and difficult- especially depending on the time of the day. I'd like to petition the city to a)reduce the speed limit, b)increase police presence, and (most importantly) c)put in a stop sign, round about, pedestrian bridge, or light of some sort at the park entrance.
As my family was crossing the street the other night my son missed being hit by a full size pick up truck going at least 50 mph by mere inches. To say I'm shaken is an understatement. I can't get the thought of how close we were to tragedy out of my head and I will probably have nightmares over this for a long time to come. And this happened with two responsible adults present- imagine what could have happened if it had been a couple of kids out on their own. So I can either sit and stew over this, or I can do something about it. I like to believe everything happens for a reason, and perhaps the reason for this scare is for me to get the wheels in motion to make this a safer place and save another's life in the future. With the library that is proposed to go in on the other side of the park in the near future it's only going to get worse. We need to create a safe way for the neighborhood citizens to get across the street. When there are cars in the southbound lanes turning left into the park, the cars behind them whip around them, using the turnoff into Cardinal Street to pass. There is no way someone doing that could see around and ahead to see if someone- especially a child- is trying to cross between cars. Have you ever been to the concerts in the park, or to a soccer game at the park? The traffic is crazy. I see ridiculousness and near misses all the time from my windows. Something needs to be done. When was the last time a traffic study was completed? Has the speed limit has been evaluated recently? We need to get the Township's attention on this matter and keep our kids safe.