I endorse Sheriff Clarence Dupnik as "Sheriff of the Year!"
28
people have signed this petition.
Add your name now!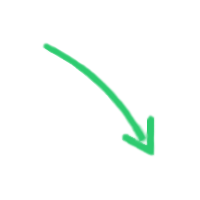 28

people

have signed.

Add your voice!
Maxine K.
signed just now
Adam B.
signed just now
I stand with Sheriff Clarence Dupnik as the "Sheriff of the Year!" for his dedication to justice, safety, professionalism and compassion when dealing with residents of his servicing area. I also, applaud the Sheriff for his stand against using unfair and unethical practices that compromises cases causing an undo strain on our law enforcement resources. By signing this petition I am in full agreement with the statements made above. I join the other signers in bestowing this gracious award to Sheriff Clarence Dupnik without reservation. That you for your 50 plus years of service.
Article on Paul Babeu, the winner chosen by the National Sheriff's Association. This selection underminds any future awards given by this orginazation.
AZ Sheriff Babeu appears on a white nationalist program, invites listeners to join his "posse"
by Eric Hananoki
Arizona Republican Sheriff and frequent Fox News guest Paul Babeu appeared on the openly "pro-white" Political Cesspool radio program to defend the Arizona immigration law and criticize President Obama for undermining the "rule of law and intentionally undermining law enforcement." During the program, Babeu invited the show down to Arizona, and told listeners of the white nationalist program that they can apply for his department's "posse" program.
The Political Cesspool website states: "We represent a philosophy that is pro-White. ... We wish to revive the White birthrate above replacement level fertility and beyond to grow the percentage of Whites in the world relative to other races."
The Anti-Defamation League states that Political Cesspool regularly gives voices to "anti-Semites, white supremacists, and other right-wing extremists." The Southern Poverty Law Center writes that the Political Cesspool is a "shamelessly white nationalist radio talk show" and host James Edwards "has probably done more than any of his contemporaries on the American radical right to publicly promote neo-Nazis, Holocaust deniers, raging anti-Semites and other extremists." Political Cesspool has been streamed by Stormfront.org, which describes itself as a "community of White Nationalists."
SPLC notes that the Political Cesspool's guest roster reads like a "Who's Who" of radical racists. The show has hosted "neo-Nazis," white supremacists and former Klan leaders such as "white supremacist" Sam Dickson; "white supremacist" Paul Fromm; former Klan leader David Duke; and "neo-Nazi activist April Gaede."
During the program, Political Cesspool co-host Eddie Miller asked ( min. into the second segment) Babeu how they could help him. Babeu responded that Miller is a "great American," and that the country is "sprinting down the path to socialism." Babeu added that he'd be "honored" to welcome the show to Pinal County "so you could tell all of your listeners that -- truly, first hand, what's going on." Babeu also promised to connect Miller with one of his deputies on patrol.
Source: http://mediamatters.org/blog/201007190033
"I feel strongly that the distinction of "Sheriff of the Year" should be for safety, professionalism and compassion for its residents, which I feel should be bestowed to the Sheriff of Tucson's Pinal county Clarence Dupnik, and therefore we will be presenting an award by CRNLive and the people of Pima County to Clarence Dupnik for "Sheriff of the year". We at CRNLive feel that this award is significant because it is by the citizens of his servicing area instead of an organization that clearly does not want to be accountable for the profiling of its own residents and based out of St. Louis, Missouri.
Arizona is tired of law enforcement being rewarded for bad behavior, case in point, Sheriff Paul Babeu's county is 80 miles north of the Mexican border, yet he's poised to receive $5 million in border-security money from the Legislature. Sheriff Clarence Dupnik's county shares about 125 miles of border with Mexico, yet the state Senate's budget deliberately excludes his department from any border-security funding because of his unwillingness to break laws to fight a war that by all accounts has been the lowest in a decade" Says Frank M. Miranda
Source: http://www.pimagop.org/index.cfm/article_811.htm
NOTE: YOU DO NOT HAVE TO BE AN ARIZONA RESIDENT TO SEND SHERIFF DUPNIK ACOLADES FOR HIS POSITION AGAINST PROFILINGS AND OTHER UNETHICAL PRACTACES.
Sponsor
Chicano Radio Network U.S.A. www.CRNLive.com a division of Star Sound Music Group® Hollywood, California 90046
Links