The Creole culture is alive and well!
847
signers.
Add your name now!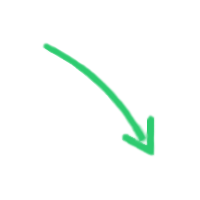 847

signers.

Almost there!

Add your voice!
Maxine K.
signed just now
Adam B.
signed just now
We the undersigned demand that the existence of the Creole culture is acknowledged and respected. We also demand, without equivocation that our local, state and federal legislators and educators take steps to include this important culture in the history books. Since the 2005 hurricanes, recent national media representatives have questioned the survival of this culture and even its actual existence. Shown below is just one indication of this misconception: The following was printed in a recent issue of the New York Times and is excerpt of a GQ article written by Alan Richman: Supposedly Creoles can be found in and around New Orleans. I have never met one and suspect they are a fairie folk, like leprechauns, rather than an indigenous race. The myth is that once, long ago, Creoles existed. Certainly there was a Creole cuisine, a fancified amalgamation of French (mainly), Spanish (just a little), Italian (even less), and African-Carribean (unavoidable). The African-Carribean was the kind of fortuitous culinary accident that occurs when the swells eating the food don\'t come from the same background as the workers cooking the food. The idea that you might today eat an authentic Creole dish is a fantasy. Turtle soup, crawfish bisque, and fried speckled trout are unlikely to be made precisely as they once were, and the one dish that is faithfully replicated -gumbo- might be Cajun and it might be Creole, depending on whom you favor. I side with the Cajuns, who unlike the Creoles, appear to be real. (Please note GQ magazine is published by Conde Nast Publications) We, the NSU Creole Heritage Center, represent the national Creole community and fully acknowledge this important and unique culture: v The Creole culture is very much alive and well and is represented in areas across the state of Louisiana as well as throughout the nation v The Center, established in 1998, represents a culture that has long been misrepresented and unacknowledged v Creole families are registering with the Center on a daily basis and now number in the thousands Born of a culture that is not readily accepted, the Creole is constantly questioned about his identification. To say you are Creole normally elicits the question \"What is Creole\". Once given, it almost always needs to be defended. The Creole people know who they are and should not be made to defend their make-up any more than any other culture. It is very rare that identifying oneself as Creole that it is accepted or understood without supplying some sort of definition or justification. The main factor for this is a lack of education about the culture and its heritage. Promoting the history and culture of Creole people from its creation to its existence today is vital to the survival of this important American culture. The Center receives many such inquiries and comments regarding Creoles and their culture. Fortunately the majority of these represent people who are seeking knowledge, are very appreciative of the resources we have available and are willing to learn. The Center is currently working with Louisiana state offices to not only promote the Creole culture but also to educate the world that it does exist. By signing this petition, we call for the following: That the Creole culture is not only accepted and its existence acknowledged, but that our legislators and educators take steps to include this important culture in the history books, That support is given to the Creole Center in its continuing pursuit of providing research and documentation of the national Creole culture, which has produced the only National Creole Family History Database of its kind. That the Creole culture and heritage, rarely acknowledged in spite of its uniqueness, is worthy and deserving of attention and preservation; without it an important part of the American experience could be lost.
Sponsor
NSU Creole Heritage Center Northwestern State University Natchitoches, Louisiana http://www.nsula.edu/creole Support the Center and become a \"Card Carrying Creole\"