Creation of Dog Patch Park in Western Journal Square/Marion Warehouse District Jersey City
163
people have signed this petition.
Add your name now!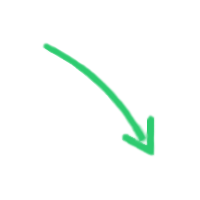 163

people

have signed.

Add your voice!
Maxine K.
signed just now
Adam B.
signed just now
Jersey City needs more green space including a new Dog Park.

The Canco Park Conservancy recommends the creation of DOG PATCH Park. A space where residents can visit together in a healthy green park environment with their pets and friends increasing time spent outdoors and in nature.

Jersey City's population is growing rapidly and the City's dog population is growing even faster. Journal Square and Marion Warehouse District are experiencing a housing boom. The residents of these neighborhoods desperately need more open spaces and green park space for both people and dogs. Recent events have shown us that open space is integral to our health, mental wellbeing and reduces anxiety. A large dedicated green dog park would serve this need for the entire City of Jersey City.

We are asking the City of Jersey City, Hudson County and State of New Jersey to work with the Canco Park Conservancy in partnership to create "Dog Patch Park" in a large unused portion of public land on the corner of Saint Paul's and Seaman Avenues.
40°44'19.8"N 74°04'03.1"W

This land is publicly owned and is adjacent to the Pulaski Skyway and the Charlotte Circle. This land is unkempt and collects garbage and attracts illegal dumping. Developing this abandoned area as green open space would greatly improve the safety of the neighborhood and provide a much needed amenity for all of Jersey City that would promote good citizenship for both residents and dogs while allowing for distanced socialization. A green dog park would help build a more healthy city for all.
"Dog parks where pups scamper off-leash have long been the fastest-growing segment of urban parks in the U.S., surging in number by 89 percent since 2007"-CITYLAB.
https://www.citylab.com/life/2017/04/how-to-design-the-best-dog-park/522870/
What is an Off-Leash Dog Park?

A dog park is a fenced, designated area where licensed and permitted dogs may legally run, play, and socialize with each other "off-leash" under the supervision and voice control of their owners. A basic off-leash dog park should include the following components:
° A minimum of 1/3 acre of land surrounded by a 4-foot high chain-link fence;
° At least one double-gated entry for each area to keep dogs from escaping.
° Cleaning supplies, including covered garbage cans, waste bags, and pooper scooper stations;
° Shade and water for both dogs and owners, along with benches and tables;
° A safe, accessible location with adequate drainage and a dog friendly surface such as wood chips or rounded stone gravel
° Street Parking close to the park.
A more advanced off-leash dog park may include some of the following components:

° Walkways
° Covered or pavilion areas
° Information kiosks or boards
° Water features for training and play
° Separate puppy or small dogs, and large dog areas
° Agility training areas
° Washing stations
Community Benefits

° Communities with off-leash dog parks often see a decrease in the number of dogs off-leash in other areas of the community, thereby decreasing the number of unwanted encounters in areas set aside for other recreational users.
° Dogs who area properly socialized and have plenty of exercise are better neighbors and are less prone to nuisance barking and roaming.
° Dogs who are exercised and allowed to run freely are less likely to be aggressive, thereby decreasing the risk of dog-related incidents in Jersey City neighborhoods.
° Off-leash dog parks promote responsible dog ownership through both formal education efforts to be offered by dog advocacy groups.
° Off-leash dog parks provide a measure of security. The presence of dogs and other park users would deter crime.
° A well developed dog park brings local attention and amenities to our area that are deemed good and progressive. There are now over 2,000 dog parks across the U.S.
DOG PATCH Park - THE VISION
Imagine a large Dog and People Park in which Rain Gardens and Wildlife Habitat enhance the space, a place where people and pets can socialize, minge and be free. There's plenty of room to add trees as well as other amenities.
ABOUT US... CANCO PARK CONSERVANCY

Canco Park is a small 1/3 acre green space in the JSQ west / Marion Warehouse neighborhood at 70 Dey St. Canco Park is the only public green space in this large neighborhood. Canco Park was built by the developer of Canco Lofts, a factory conversion to condo at the American Can Factory building across the street. Once a parking lot, now a vibrant park that has transformed the neighborhood. When this private public access park was transferred to the city's park system, the Canco Park Conservancy was formed.
CANCO PARK CONSERVANCY - MISSION STATEMENT

The mission of Canco Park Conservancy (CPC), a 501(c)3 non profit is to restore, beautify and maintain Canco Park, complementing the efforts of the various Jersey City Departments. Our goal is to enhance the public's enjoyment and involvement in the Park as a passive space and cultural and educational facility. The Canco Park Conservancy organizes volunteers to execute its projects and programs and sponsors community events that are open to all to enhance the quality of life among park users and residents of Jersey City, New Jersey.
CANCO PARK CONSERVANCY - OUR BELIEF

"It is our belief that providing park goers with a visceral experience in a natural environment fosters empathy, inclusivity, equity and respect for each other and the natural world." - Canco Park Conservancy
Join our email list
https://www.cancoparkconservancy.org/

Like us on Facebook
https://www.facebook.com/CancoPark/

Follow us on Instagram
https://www.instagram.com/cancopark/