Create a Public Disc Golf Course at Shawnee State Park.
157
people have signed this petition.
Add your name now!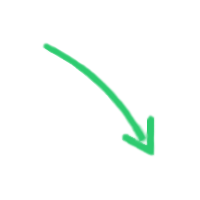 157

people

have signed.

Add your voice!
Maxine K.
signed just now
Adam B.
signed just now
Portsmouth Area Disc Golf Enthusiasts (PADGE) for the promotion and development of the sport of Disc Golf in the Portsmouth, Ohio area. To the attention of Shawnee State Parks, the city of Portsmouth, and the neighboring communities. If you would like to support PADGE (Portsmouth Area Disc Golf Enthusiasts) in its efforts to create a free, public access Disc Golf course in the Portsmouth area, please sign this electronic petition. Disc Golf is played according to the same basic rules as Golf, however: - the ball and clubs are replaced by flying discs (frisbees); - the hole is replaced by a basket. The object of Disc Golf is to complete a course of 9 or 18 holes with the fewest number of throws of the disc. It is important to know that Disc Golf is a sport that: - has existed for more than 30 years - is played on more than 4500 courses in 40 countries. - including 179 Disc Golf courses installed in Ohio (sadly, the closest public course to Portsmouth is in Chilicothe, Ohio or Ashland, Kentucky).Disc Golf can be played by people of all ages. The PDGA offers tournaments divisions for players of all ages. Disc Golf is very affordable, since a disc (frisbee) is the only equipment required in order to play. Disc Golf is so popular that it has an association of professional players, the Professional Disc Golf Association (PDGA), has existed for more than 20 years, and numbers more than 70,000 rated members, competing for prize money in more than 500 tournaments each year. Finally, please know that this initiative is being undertaken with complete respect for nature and the environment. A disc golf course adapts to the natural surroundings in which it is located.
There are currently 20 state parks in Ohio with disc golf courses. Why shouldn't we have one? Ideally, a good 18 hole disc golf course requires 2 acres per hole (36 acres). A great course requires 3 acres per hole (54 acres). This is quite a bit smaller than a Ball Golf Course. They measure their holes in yards, we measure ours in feet. The grounds at Shawnee offer what would be world class potential for a disc golf course. Disc Golf is a sport of line shaping and elevation... and WE LOVE TREES! The Shawne Lodge could expect new visitors that would not normally have stopped in the area.
Cost for a course- Baskets are typically $6,000 for 18 baskets total shipped. This is for top notch, last forever type of baskets. Concrete teepads- typically about $3,000 for 18 teepads.... or $6,000 for 36 teepads (if we did short pads and long pads) Great Teesigns can be had for about $400 total for 18, or $800 for 36. It is likely that we could get the course designed by Huntington's 3 time Pro World Champion Johnny Sias for little or no money. He designed both of Ashland's courses, both of Huntington's courses, as well as many others. So, for less than $15,000 we could have a world-class course... and we could raise money for this.
The PADGE team would like to thank you for your support. Each signature helps enormously to support our initiative in our dealings with municipal and governmental bodies in the Portsmouth area. Please contact me through emal or on facebook with more questions.

Zach Harr
zachary.harr@uky.edu