Create a 0.34x "speedbooster" for vintage medium format lenses
35
people have signed this petition.
Add your name now!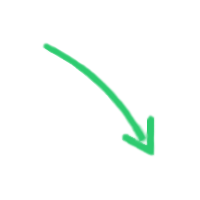 35

people

have signed.

Add your voice!
Maxine K.
signed just now
Adam B.
signed just now
TO: Metabones, Kipon (Shanghai Transvision Photographic Equipment Co.,Ltd), Mitakon (SHENYANG ZHONGYI OPTICAL TECHNOLOGY CO.,LTD.), Aputure (Aputure Imaging Industries Co. Ltd)

FROM: Filmmakers and videographers around the world

Focal reducers such as Metabones SpeedBooster, Mitakon LensTurbo, Kipon Baveyes or Aputure LensRegain have drastically changed the video market. The existing versions of those devices have allowed turning APS-C / Super35 cameras into full frame ones and using APS-C lenses on MFT bodies (or even the Blackmagic Pocket) while maintaining the original field of view. Recent additions to the lineup allow for mounting 645 medium format lenses on full frame bodies.
This petition is a request to go even further and more radical with this technology. What we believe the market needs is a speedbooster / focal reducer that would allow to mount 6x6 and 6x7 medium format lenses on APS-C and MFT mirrorless bodies. With a reduction factor of 0,34x such a device would allow to achieve:
- 6x6 medium format "look" and FOV on APS-C cameras (Sony E, Fuji X)
- 6x4.5 / Alexa65 "look" and FOV on MFT camera bodies (such as the much anticipated Panasonic GH5)
We are aware that building such a device will prove more difficult than regular focal reducers, but with the way bigger difference in flange focal distances it should be doable. Current generation focal reducers have around 24mm operational space (eg. Canon FD - Sony E) for doing 0,71x squeeze. The requested device will have 55mm space (eg. Rollei SLX - MFT). That's over twice more, which should allow for using more optical elements and therefore achieving the desired 0,34x reduction factor.
The device will not require any electronics, as all 6x6 and 6x7 lenses are manual.
The suggested list of mirrorless systems (bodies) for which the new focal reducer should be released:
- Micro Four Thirds
- Sony E
- Fujifilm X
The suggested list of medium format systems (lenses) for which the new focal reducser should be released:
- Hasselblad 500, 1000, 1600, 2000
- Mamiya RZ67, RB67
- Pentacon Six
- Pentax 6×7
- Rollei SLX, SL66
All possible combinations of the abovementioned provide a flange focal distance difference of at least 54mm.
Last years prove, that filmmakers are looking for different creative possibilities other than the classic Super35 format. Devices such as Red Weapon 8K (with Vista Vision / full frame sensor) or Alexa65 (with even larger one) prove that going "larger" seems to be the future of creative video.
With lots of cheap secoind hand 6x6 and 6x7 lenses available, this future might be brought to the mases. All we need is a proper adapter.
Which is why we kindly request for such a device to be made.
Best Regards,
Filmmakers