Crack down on mind control crimes: urge U.S. Congress, P.O.T.U.S. and Judicial Branch to act now...
21
people have signed this petition.
Add your name now!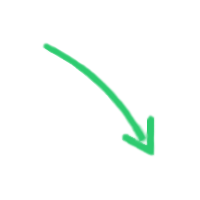 21

people

have signed.

Add your voice!
Maxine K.
signed just now
Adam B.
signed just now
This petition has been written so as to urge The Office of the President of the United States of America, The United States Congress, The U.S. Department of Homeland Security, The United States Justice Department, The United States Federal Communications Commission [FCC] and The Presidential Commission for the Study of Bioethical Issues to examine whether or not America's mainstream media, or any U.S. corporation, or any rogue segments of the U.S. government at its federal, state and local levels, who've collaborated for the mere purposes of imposing against one's will, an illicit insertion of a microchip implant [also referred to as "chipping"] so as to engage in initiating and administering [targeted] mind-reading experiments. This particular imposition, the [chipping], may also be compounded by illicit uses of remote neural monitoring [RNM] and EEG Heterodyning on blameless United States citizens, and/or its legal residents, for which serious consideration would also be emphasized.
And for such lawful purposes, this petition would urge such government branches to consolidate assets under a common office, one wherein such complaints are thoroughly documented and examined for their merits, so as to cause for an indictment of any perpetrator[s] who've put into practice these inhumane experiments, and wherein an infringement on one's civil liberties or civil rights ensued, and/or a determination of crimes against humanity were realized. This petition would also demand that such examinations, and/or litigation, be made in the public domain, before the United States Congress, and televised on both national and international networks.
Considering the aforementioned, such experimental activities would have been unlawful and non-consensual by all accounts, and wherein such government branches perceives them to be both malicious and contrived, where as a result, varied forms of undue taunting, harassment and torturing of blameless U.S. citizens [and/or U.S. legal residents] materialized, and to some extreme extents, according to studies, have led to premature deaths.
These illicit cognitive mind-reading experiments, and the devices from which they are deployed, some as small as the size of a grain of rice, can be inserted into a body cavity, such as a tooth cavity while visiting the dentist, and/or in the case of RNM initiatives, its mind-reading, mind-altering and neurological manipulative applications can be managed from afar.
Further, this petition would demand that such government bodies uncompromisingly seek out and discern what kinds of information were extorted from victims, as some individuals may have been business owners, or entrepreneurs, in which case such experimental activities would have made them vulnerable to [not only] personal ID theft, but perhaps industrial espionage as well, wherein these harms must be brought to bear for the purposes of determining one's amends.
This petition goes on to demand that such government branches who'd oversee these examinations make accommodations for any person[s] that chooses to testify on behalf of any victims involved; such accommodations could be arranged under either the United States' Whistle-blower Protection Act of 1989, or the United States' Federal Witness Protection Program established under Title V of the Organized Crime Control Act of 1970, or protected simultaneously under both federal statutes.
PAYMENTS AND RETRIBUTION:
In light of the preceding paragraph, this petition would demand that The Office of the President of the United States of America, and The United States Congress, approve and establishes a multi-million fund-of-funds for persons who'd come forth and testify to these cases, particularly cases that were adjudicated and deemed criminal, so that such persons may be compensated for their cooperation. It would seem that these particular funds could be subsidized by the U.S. Treasury Department, particularly as a means for U.S. investigative arms to pursue such crimes and secure convictions. Funding could also be derived from the perpetrator[s] that committed the crimes, as these would essentially be funds to help make victims whole again, and to compensate those who testified on victims' behalf.
And lastly, this petition would demand that the criminal judicial system of the United States of America, award any perpetrator[s] of such crimes, a punishment equal to the kinds of taunting, harassment and torturing any blameless United States citizen, or legal resident may have endured during the illicit activities, preferably conferred exorbitant fines and long prison sentences.
Visit this link "Electromagnetic attacks Directed-energy attacks | Havana Syndrome | Anomalous Health Incidents" to learn about the U.S. government's response to the Havana Syndrome. A good review of bioethics in an institutional setting can be found here.
Former military, political activists and dissenters of illicit-inhumane endeavors are the ideal targets of mind control crimes. The lineage of these sorts of unauthorized acts can be traced back to the CIA's Project MKUltra experiments, and in the way that many of these heinous experiments are carried out -- today they'd likely be considered [CRIMES against humanity]. Other variants of these kinds of devices and accompanying crimes may be learned by reviewing content covering ELECTRONIC WEAPONS ATTACKS [EWA], and other core sources concerning the subject matter. The cable news network [CNN] on Aug 10, 2017 did a story wherein the headline read "US embassy employees in Cuba possibly subject to 'acoustic attack." You can read CNN's article here. Incidentally, in 2013 Navy Yard shooter Aaron Alexis carved "My ELF Weapon" onto his weapon prior to massacring 12 people according to news reports. The public needs to understand that these EWA events [are real], and that the people behind these sorts of inhumane crimes are the worst among society, and needs to be punished to the fullest extent of the law, and wherein some victims' attacks ultimately ended in death, then any perpetrator having caused it, his or her punishment should be a reflection of that of the victim they targeted. "The technology they're using against us is real." Checkout this video.
Something else to take into account: the organized crime elements and professional organizations [i.e. rogue governments, corporations, their individual affiliations etc.] behind these cowardly inhumane experiments and criminal acts often mislead the public with assertions in that the victims of these atrocious acts are suffering from emotional behaviors, diseases and medical conditions such as delusion, paranoia, psychosis, bipolar disorder, schizophrenia, disgruntled or mental stress; the typical go-to rhetoric that puts many legitimate victims in a one-fits-all proverbial box. -- Not all of these people are nuts and the public has to realize this.
Vital Resource Link: International Center Against Abuse of Covert Technologies [ICAACT]

Here's another [petition] that garners support for Americans and its legal residents, a technological means to block intrusive or unwanted TV commercials. Once the signature count has been reached then the petition will be presented to the FCC and cable TV advertisers, or applicable regulators for review and consideration.