COVID-19 Fatalities in Maine nursing homes merit Grand Jury investigation
414
people have signed this petition.
Add your name now!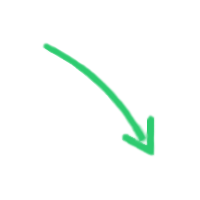 414

people

have signed.

Add your voice!
Maxine K.
signed just now
Adam B.
signed just now
Our team at Maine First Project is appalled at the disproportionate number of Mainers in nursing homes who have perished from COVID-19 disease.
Since the first Mainer tested positive in March, more than half the fatalities in Maine have been residents of nursing homes. In fact, Maine is one of just eight states with nursing home mortality rates above 50 percent.
Why weren't these long-term care facilities better prepared to protect Maine's most vulnerable citizens? And where was the oversight by state agencies tasked with making sure nursing-home residents live in a safe environment?
Public health officials in Maine state government should have seen this coming. That's their job. If they were paying any attention at all, they would have taken steps to secure Maine's nursing homes to avoid the catastrophic outcomes that have befallen other states.
Ground zero for the COVID-19 plague in America was a nursing home in Washington state. The first fatalities were reported there on February 26, more than two months ago. In fact, the ten deadliest outbreaks of the coronavirus in the US have been in nursing homes.
In Maine, the first reported positive test for the virus was on March 12th, of a US Navy reservist living in Androscoggin County.
Gov. Mills assured us at the time: "The Maine CDC [Center for Disease Control] has been preparing for this eventuality since the end of last year. With one presumptive positive case, Maine has a unique window of opportunity to delay an outbreak, like those we see in other states, and to minimize our exposure."

Mills said she was counting on CDC chief Dr. Nirav Shah to "delay the outbreak" and "minimize our exposure."
How did that work out for Maine's most vulnerable citizens? Just exactly what did he do to protect nursing-home residents in Maine? What did he do and when did he do it?
Clearly, whatever he did -- if anything -- it was too little and too late. Despite the sound of a blaring siren more than two months ago from the body count at the Washington state nursing home, Dr. Shah failed to secure Maine's nursing homes and prevent them from becoming hot spots of infection.
These facts cry out for investigation. At a minimum, the families of the victims deserve to know what happened. I believe we need grand jury investigations to find out exactly who is responsible for these preventable deaths.
For her part, instead of ordering swift action to protect Mainers in nursing homes, what did Gov. Mills do?
she shut down restaurants
she closed motels, hotels, and campgrounds
she ordered churches not to hold worship services
she made it illegal to take a walk on the beach
she forced independent, family-owned retailers to close their doors
At a time when she should have been focused like a laser beam on making sure our long-term care facilities didn't turn into killing fields, Gov. Mills chose to join the stampede of blue-state governors who were spooked by doomsday predictions that millions would die. Their job-killing, Constitutionally-suspect lockdowns did nothing to protect those most at risk from the pandemic.
The district attorneys in Cumberland, Kennebec, Franklin, and Waldo Counties MUST convene grand juries to inquire into the deaths at long-term care facilities in their jurisdictions:
The Augusta Center for Health and Rehabilitation
The Commons at Tall Pines in Belfast
Maine Veterans' Home in Scarborough
Falmouth By the Sea
The Cedars in Portland
Edgewood Rehabilitation and Living Center in Farmington
Please join us in contacting the DAs to insist that they open investigations.
Jonathan Sahrbeck, Cumberland County, 207-871-8384
Maeghan Maloney, Kennebec County, 207-623-1156
Natasha Irving, Waldo County, 207-338-2512
Andrew Robinson, Franklin County, 207-778-5890