COVID-19 FULL LOCKDOWN !
17
people have signed this petition.
Add your name now!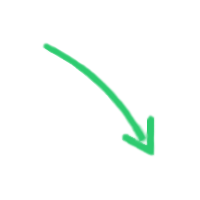 17

people

have signed.

Add your voice!
Maxine K.
signed just now
Adam B.
signed just now
MR, SCOTT MORRISON PRIME MINISTER SIR, WE NEED TO GO INTO A FULL LOCK DOWN WITH CURFEW OR MARTIAL LAW !!
It is imperative that this happens by this week as if this continues in the stages that you plan to asses the situation on a day to day basis, we are not eliminating the spread immediately where by the health services can start to eradicate and isolate cases from the rest of the general public. Letting this carry on the way it is now is only going to let the virus spread continuously and rapidly as there are a lot of people who do not follow the current legislation seriously. There needs to be a consequence to those who breach this. The non-compliance to the situation is already showing devastating impact on our economy both on a Macro and Micro level. Job losses due to uncertainty of the timeline it will take to solve this and get the economy back on track will only keep rising if we do not act on a full lock down for 3 weeks now. In this time the government can start working together on how to get the economy back on track. To try and Ride this out for the next 6 months is pure Insanity no matter how much the central banks pump money into the economy we will be F*%$#D!
WE NEED
- A 3 Week Lock down should be implemented right away.

- Roads are free for supply chain to service our essential services and without disruption
- The Army reserves, Army, SES POLICE and Fire brigade should be deployed to assist protect interest , neighborhoods boarders and assist the disabled and those that need care.
- GP should be open to assist locals with non life threatening needs or home visits be put in place and Medical centers or schools/ Community Centers should be turned into isolation centers with the medical staff being distributed evenly to help those who have contracted the virus .
- Essential groceries be orchestrated through online ordering and drive through service pick ups with time allocation by areas. Woolworths and Coles strategically set their stores up to serve a certain population figure per SQM radius so I know this is not at all impossible to orchestrate.

- Council workers have free range to disinfect ares like airports shopping centers ETC: without having the disruption of people around.
- A programme can be put in place after the 3 weeks for the local economy starting with re- employment of staff from the same business and the operations of MNC to encourage foreign trade for import and export of commodities again.
- All inbound flights should still be cancelled until globally the issue is fixed. And we should be concentrating on our local Economy and encourage spending within the country until the we get our indexes to a acceptable level again.
My fellow Australians at times like these the government gets to dictate the outcome to what needs to be done and how we need to live our lives as it is for the better good of the community and the Economy. If we do not take this seriously and let this drag on, I promise you that we will all be in Trouble and will see a long recovery to living the life we all love as Australians.

MR SCOTT MORRISON YOU KNOW DEEP DOWN INSIDE YOU THAT A FULL LOCK DOWN IS THE ONLY WAY TO NOT LENGTHEN THE IMPACT THIS WILL HAVE ON OUR MEDICAL AND ECONOMIC SITUATION. PLEASE I IMPLORE YOU TO MAKE THE HARD DECISION. BE A DECISIVE LEADER AND MAKE THAT DECISION FOR OUR COUNTRY... FOR MY COUNTRY! GOD BLESS.
Sincerely,
Daniel L.