COVID-19 Dental Clinic Closure for Elective Treatment
196
people have signed this petition.
Add your name now!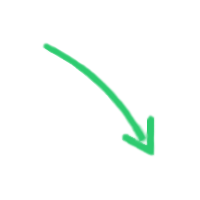 196

people

have signed.

Add your voice!
Maxine K.
signed just now
Adam B.
signed just now
Dear Chancellor Hawgood, Dean Reddy and Dr. Hughes,

We are emailing you on behalf of the dental students, staff, and faculty who are concerned with exposure to COVID-19 in our dental clinics. While we appreciate you both and know you are inundated with meetings and concerns for the school and patients, we urge you to please consider the following concerns to close our dental clinics immediately, and restrict access only to essential staff, faculty, and students, for the treatment of emergent cases.
1. We believe we are putting our immunocompromised patients at unnecessary risk for contracting COVID-19.
The CDC states that patients who are at highest risk are those who are elderly, immunocompromised, and/or medically complex, including patients with DMII and cardiovascular disease. As you know, many of our patients are referred to our clinic specifically due to their complex medical histories. We fear for their safety and systemic health, since we as providers can unknowingly be exposing them to potential vectors.
While we feel as though we have a moral obligation to help our patients, there is a difference between emergent/urgent vs. high-risk elective treatment. The majority of our patients who are currently being seen require non-urgent, elective care. It seems that direct aerosolized procedures puts everyone, especially our immunocompromised patients, at higher risk for contracting COVID-19.
When considering the current pandemic, the risks of COVID-19 to our high risk population patients greatly outweigh the benefits of immediate access to elective dental treatments.
2. For our patients requiring urgent care, we believe our infection control and screening methods are not to the standard of care for this pandemic based on the current knowledge of how COVID-19 is transmitted.
Many of our patients come from diverse communities throughout the Bay Area. Although we have screening questions which may have been useful a week ago, they are now no longer relevant. The current spread of infection is climbing exponentially in the Bay Area, which has been the trend in China, Italy, Washington, and now here. The lack of a good diagnostic or screening tool prevents us from reliably knowing if we are in fact facilitating the spread of the virus or truly protecting our patients.
Based on current protocols in the hospital compared to our dental clinic, we personally feel very unsafe practicing elective dentistry procedures under our current infection control policies and procedures.
At local hospital employee health departments, employees have been instructed to increase the PPE level of protection when doing high-risk procedures on patients, such as bronchoscopies, aerosolized medications, sputum collection, etc., meaning that if someone is on droplet precautions and requires an aerosolized medication, they must wear N95 masks along with the typical eye protection. This has been placed to increase the protection of staff caring for patients. As you know, almost all procedures we complete in dentistry involve production of aerosols, which can travel up to 1 meter. With little known about COVID-19's transmission and its latency period, we are deeply concerned that we are producing aerosols unnecessarily that can further propagate this virus.
Finally, as of March 11 at 8pm, we were informed that second year students are no longer allowed to assist in the clinic pending further notice. This further puts our patients at risk as isolation from assistants helps keep particles from spreading in the air.
3. As COVID-19 spreads, we as healthcare providers must advocate for our patients' health and be leaders in our community.
Schools and meetings (both private and public) have already been cancelled and closed. The CA Dept of Public Health and the UC system recommends limiting gatherings of less than 150 people: "ALL gatherings planned in UCSF locations in-person meetings, lectures, events and conferences that involve 150 or more participants shall be cancelled or postponed". In our clinic, we have more than 150 students, faculty, and patients, which automatically puts us above the UC system recommendations.
By being one of the pillars within the medical professional institutions at UCSF, we would like to continue to uphold the SOD's mission statement to "advance oral, craniofacial and public health." COVID-19 has brought a largely unprecedented public health issue. The CA Dept of Health recommends that healthy people stay away from health care facilities, while other universities are closing primary care facilities, leaving only emergency or urgent services available. During this unprecedented time, this requires your strong leadership and speaking up against social norms to fully enforce these recommendations. We want to be advocates for our patients and our community to ensure everyone's health and safety.
Once again, we urge you to please consider closing the dental clinics immediately, with the exception of only urgent patients being seen with limited staffing, students & faculty, well-equipped with N95 masks.
Thank you for your time and help.
Regards,
UCSF SOD students, faculty and staff