Coverage of the 2008 Beijing Paralympics in Canada
70
people have signed this petition.
Add your name now!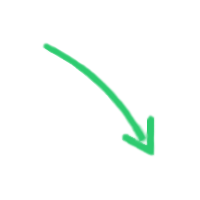 70

people

have signed.

Add your voice!
Maxine K.
signed just now
Adam B.
signed just now
This petition is concerning the lack of coverage of the Beijing Paralympic Games in Canada. I have started this petition because my brother, Adam Lancia, who is a member of the Canadian Men\'s Wheelchair Basketball team, is currently in Beijing competing in his second Paralympics; he competed in Athens where the team won gold. Unfortunately, for the second time my parents and I are unable to travel to watch the games, it is simply too expensive. To my shock and surprise the CBC, who currently has Olympic and Paralympic broadcasting rights in Canada, is broadcasting a total of 8 hours of televised coverage, and 4 of those 8 hours are what the CBC refers to as \"Encore Presentations\", so essentially, it is a TOTAL of 4 HOURS. To add insult to injury, the content of this coverage consists of only highlights, not full events. In addition, televised coverage of un-aired material airs in the two weekends after the Paralympics has finished. During the 2004 Paralympics in Athens the CBC provided Canadians with better coverage than previous years; they televised more events, such as the gold medal game for Men\'s Wheelchair Basketball, and the bronze medal game for Women\'s Wheelchair Basketball; there was also coverage of some of the preliminary Wheelchair Basketball games. Hoping that Canadian broadcasters would build on this level of exposure, we had expectations for just as much coverage for Beijing, if not more. Considering how much coverage was provided to the Canadian public for the Beijing Olympics, the excuse of it being difficult to broadcast from China is not valid nor is it good enough. Even CBC\'s website covering the Beijing Paralympics is not up to par with the website they had for the Beijing Olympics. There is not as much content on the Paralympic site and what is there, is of a much lower quality than what was provided for the Olympics. I do not understand how the CBC can treat our Paralympians with such lack of regard and utter disrespect. Are our Canadian Paralympians not important These athletes sacrifice a normal life and dedicate their time to training just as hard, if not harder than Olympians do, to represent our country competing against the best elite athletes in the world. Do they not deserve our attention, respect, and admiration You would think because this is the last time CBC has the rights to broadcast Olympic and Paralympic coverage that they would go all out and make a big deal of it, but for some reason they are not. In my opinion, this major oversight on CBC\'s part is outright discrimination towards not only Paralympic athletes, but other individuals with a physical disability as well. It is absolutely disgraceful. My Mother and I have spent hours online in the past few weeks searching for coverage of the Paralympics, and we have become increasingly frustrated with what we have found, or not found for that matter. I sent feedback to CBC via their website regarding the lack of Paralympic coverage in the month leading up to the games; their Olympic website coverage was up and running weeks before the games even began, however their Paralympic site only became available a few days before the Opening Ceremony. Not only did it take them 10 days to reply to me, but, all they did was thank me for my e-mail and sent the schedule of what their coverage was (which I had already), not exactly useful. To date (September 10, 2008) my family has not even been able to watch one game that our Men\'s Wheelchair Basketball team has played, on television or online through the International Paralympic Committee\'s Paralympic Sport TV website, they have already played and won four games. So, I find myself writing yet another letter, more detailed than my last one regarding this subject, which I will be e-mailing to CBC within a day. I am also going to submit a formal complaint with the CBC\'s Ombudsman, and this petition will be included. So please forward the link for this petition to everyone you know to spread the word about this great injustice the CBC is committing, and urge everyone to take a few minutes to sign the petition and support our Canadian Paralympic Athletes. On behalf of all families and friends of Canada\'s Paralympic Team members, I cannot begin to thank you enough for your support! Sincerely, Valerie Lancia
Sponsor
Valerie Lancia is an Art History major at York University and the proud sibling of Canadian Paralympic athlete, Adam Lancia. Adam is a member of the Canadian Men\'s Wheelchair Basketball team, and gold medalist for Wheelchair Basketball in the 2004 Athens Paralympic Games.