Coventry University Parking Availability Reform
49
people have signed this petition.
Add your name now!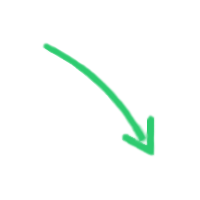 49

people

have signed.

Add your voice!
Maxine K.
signed just now
Adam B.
signed just now
Issue:
Before I go into the issues outlined within this petition, I would like to express very clearly that this petition is not to cause unrest but just to express the views of the students as a whole. I formed this petition from my distress about how much of a hassle parking was and in talking to my friends and peers I came to realize that this problem was truly university wide. I do not expect any special treatment, nor do I wish to be singled out because of this. I would like to be a part of communicating with the powers that be to make a genuine reform to our university, which could last decades and really put Coventry University on the map as a place of learning which listens to its students and gives them the best facilities possible as modern university of the year.
At present, many students who attend Coventry University struggle to find a space. All of us have lectures to attend or studies to complete however almost everyone who has ever had to park at the university has wasted time trying to find a parking space. More often than not we are forced to park in spaces, which are not marked and just hope we've left enough room for others to pass.
It is not through a lack of care or regard for the rules that we do this, but quite the opposite. We care more about attending our classes and lectures on time and maximizing study time at the university. We are students, not parking valet drivers. We are here to study, not spend time (I've had to wait over half an hour for a space before and I know others who have waited even longer than this!) waiting for a space.
As if the problem wasn't enough, we get warning tickets from the University parking authority. These tickets are ridiculously hard to get off. When I received one a couple of weeks ago, it took three people, a bucket of soapy water and an ice scraper half an hour to remove it from my window with great risk of scratching the glass.
This applies not only to the parking facilities on Gulson Road by the EC faculty but across all of the universities car parks.
Two car parks in particular I'd like to highlight are the staff multi story car park behind the EC building and the Alma Building car park. The multi story car park I am highlighting to say why is it that the people who take a salary from the university get the best parking facilities? We students pay thousands upon thousands of pounds per year in order to attend the university and we are left with insufficient spaces to actually come to university? I understand it is vital for teachers to get to their classes to educate, but why do the students they are there to teach not have at least the same courtesy? The car park by the Alma Building, I highlight because it is in such a poor condition. The vast majority of students do not use this car park because of the poor condition of the surface. It is riddled with potholes and many students have had significant damage done to their vehicles as a result of this.
Coventry University is a university with one of the highest numbers of Live at Home students of any Higher Education institution in the country. Because of that statistic many of us require the use of a car to and from university. The requirement comes from a lack of regular or reliable public transport and living considerable distance from the university putting it out of walking range especially in foul weather.
Possible Solutions
Everyone pays to use the Universities car parks. £1 for 4 hours or £2 until 11:59PM of the given day. We all pay to use the facility and if more people could park there, the university would be making more money from the facility (even more so from open days).
With this reasoning we would like to propose the construction of a multi story car park on the current facility next to the EC faculty. The cost may be substantial but the additional revenue generated could easily pay back the cost of the renovation within a relatively short period. Subsequently there would be more profit from such a venture. Aside from that the image of the university would be enhanced even further adding a brand new multi story car park next to the brand new EC building. This would be attractive to perspective students as they can see clearly the University keeps the interests of its students close to its core values.
Alternatively other car parking locations owned by the University could also have a similar plan evaluated to maximize vertical space or perhaps even space underground.
We understand there may be issues with planning permission as the majority of the universities car parks (if not all of them) are based in CV1, however the council may be inclined to help due to the number of students forced to park on residential roads near the car parks because they are full and there simply is not enough time to get to classes otherwise. The council would most probably be inclined to discuss such problems and help the University with such challenges.
Summary
To sum up the points made above, we the students of Coventry University would like to formally request that adequate parking is made available for the students.
We would like to see changes made rapidly (within the next 12 months if possible).
We request this for the benefit of the students and also for the benefit of the university.
We request this because we do not enjoy having to park our valuable cars in ridiculous places in ridiculous ways causing people struggle past them with the risk of a collision.
Contact Details
If you have any questions about this campaign please contact Eren Saglik.
University e-mail address: saglike@uni.coventry.ac.uk