Courtney's Law
1226
signers.
Add your name now!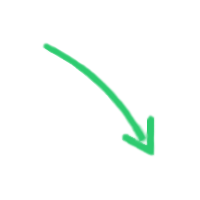 1226

signers.

Almost there!

Add your voice!
Maxine K.
signed just now
Adam B.
signed just now
Courtney Miller was killed on March 16th, 2013. I am her sister, Lauren. She was on her way back home to The Ohio State University from spring break in Panama City. She was to graduate in a few short months with honors and unfortunately she would never make it home to walk across the stage. She was the victim of a fatal car accident. Due to her being in a different state when she passed, there were tons of news reports from several states all over the internet. I wanted to be sure to keep up with every report because we were not entirely sure what happened to her. I sat down at my computer and put my sister's name into my google search engine. To my horror, a picture of her mangled car came up on several different news stations' websites. I was in no way, shape, or form ready for what my eyes saw at that moment. That image will be embedded in my head for the rest of my life. I can see it so clearly and it kills me a little more every day of my life.

I was completely irate and I frantically started trying to call all the different news stations to get that picture taken down. I was so scared of my mother seeing that picture, I knew she wouldn't be able to handle it. I spent almost three hours on the phone trying to find the origin of the picture. I got the run around from almost everyone. I couldn't fathom how these people could just not care about her car being on their websites. If it were one of their loved ones, it would have been different.

Finally, I got the information I needed. I was told that a police officer from the accident scene took it upon himself to take that picture. He didn't give it to the news, but instead posted on the police Facebook page. This sent me into a rage. I couldn't believe someone who is supposed to protect people and we are supposed respect, would do something so blatantly ignorant.

I contacted him and his chief of police. The officer told me that he was "sorry" and would take the picture down immediately. I told him that his "I'm sorry" meant nothing to me and that the damage was already done. Her little neon she drove since she was 16 complete with the Buckeye bumper sticker on the back, was not her car anymore. It was some mangled mess that I barely recognized and I didn't want anyone to remember her like that. My sister and my family deserved better than that.

I contacted the chief of police in Ebro, where she was killed. He told me there wasn't anything I could do about it. He said there wasn't any law against it so basically I was wasting his time. This infuriates me to no end. Since my sister's accident I have noticed more and more how the news just takes it upon themselves to post pictures of accident sites. One thing in particular that sent me over the edge happened recently. A mother saw her teenage daughters car accident on the news before she was even notified of her daughter's death.

That made me completely sick. I sobbed for hours and wondered if there was something I could do for her family; for all the other families out there who have to deal with this disgusting, incompetent, utter disregard for human life. I hope to one day get a law passed that will make taking photos or videos and posting them anywhere without a families consent, illegal.