Keep the path between Miller Country Park and The Slade!
81
signers.
Add your name now!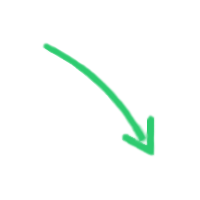 81

signers.

Almost there!

Add your voice!
Maxine K.
signed just now
Adam B.
signed just now
We believe the access between The Slade Nature Reserve and Miller Country Park should be formalised, with good access and signage.
Members of the Parish Council want to ban us from walking from Miller Country Park to The Slade. The reason? There just shouldn't be a footpath.
In fact, by closing the path, they contravene their own Neighbourhood Plan, which states that public footpaths are essential for traffic-free exercise.

On record, they've admittedthat they still want "as many people as possble" to enjoy The Slade, but they can't give a good reason why the link path needs to be closed.
Their reasons:
1) There wasn't a path there when the country park was a crop field.
To be fair, there wasn't a housing estate there when it was a crop field. Things change.
2) When it was a crop field, pesticides would have been used, and walkers could contaminate The Slade if they walk from the country park.
Hang on! Surface water from the country park is collected in the balancing pond, which is then slowly released into the brook in The Slade. Surely, that's a bigger risk for transporting agricultural chemicals than the soles of people's feet?
3) The balancing pond is dangerous and walkers shouldn't go near it.
A proper, thought-out route between the country park and The Slade could bypass the pond completely, if that's the issue.
4) There shouldn't be so many walkers in The Slade.
If this is your argument, it's immoral to make it more difficult for one group to access the area. That's social apartheid! And any way, the council has denied this is a reason.
5) Walkers are showing irresponsible behaviour in The Slade, including lettting dogs run wild.
Well, those irresponsible walkers are just as likely to access The Slade from the Rec entrance. Maybe signage would help them enoy The Slade more responsibly.
In short - there are no justifiable reasons to prevent a second access to The Slade, and with thought and preparation, a formal footpath could be beneficial to the village.