COUNT KWON JI-YONG USB AS ALBUM
1463
signers.
Add your name now!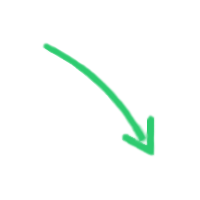 1463

signers.

Almost there!

Add your voice!
Maxine K.
signed just now
Adam B.
signed just now
VIPS... Please Sign Petition. Let's Make Sure JiYong's Hard Work and MasterPEACE is Acknowledged. His Form of Music Distribution Should Not Be A Condition To Be Counted or Not. This is Not A Question of Sales. He Is Number One In Sales. This is a question of An Artist's Right To The Way His Music is Distributed To His Fans. No Music Chart or Otherwise Should Have The Right Stop An Artist Music From Being Counted In The Music Charts Just Because His Way Of Distribution Is A New Way. Artist Should Have The Right To Express Their Music From The Lyrics to The Composition to The Album. And This Kwon Ji-Yong USB is Indeed An Album. #VIPSUNITED
부인 ... 청원서에 서명하십시오. JiYong의 열심히 일을 확인하고 MasterPEACE가 인정되도록합시다. 그의 음악 배포 형식은 계산할 조건이 아니어야합니다. 이것은 판매에 관한 질문이 아닙니다. 그는 판매 1 위입니다. 이것은 그의 음악이 그의 팬들에게 분배되는 방식에 맞는 예술가의 질문입니다. 음악 차트가 없거나 그렇지 않은 경우 음악 차트에서 카운트 다운되는 아티스트를 방해하지 않아야합니다. 배포 방식이 새로운 방식이기 때문입니다. 아티스트는 자신의 음악을 가사에서 앨범으로 구성 할 수있는 권리가 있어야합니다. 그리고이 권지용 USB는 참으로 앨범입니다. #VIPSUnited
Gaon Chart refuses to accept G-Dragon's USB form of 'Kwon Ji Yong' as an official album
JiYong, 우리 모두 합의에 도달했습니다. 이것은 잘못된 것이지만 당신은 그들의 인정이 필요하지 않습니다. 우리는 당신이 얼마나 재능이 있고 당신이 우리에게 가져다주는 놀라운 음악을 알고 있습니다. 앨범으로 간주할지 여부는 더 이상 중요하지 않습니다. 당신은 역사를 만들었습니다. You JiYong, 게임을 바꿨습니다. 공이 법원에 있습니다. 그들은 그것을 후회할 것이다. 아무도 내 아름다운 베이비 드래곤을 쓰지 않습니다. 아무도. 네가 자랑스러워하는 지용. 사랑해. # 싸우는 #MiddleFingersUp
가온 차트, G-Dragon의 USB 형식 '권지용'공식 앨범 거부
GAON ... 당신이 미래로 한 걸음 나아가는 방법 ... 권지용이 길을 인도하게하십시오. 몇 년마다 음악 배포 방식이 바뀝니다. 우리는 여전히 그것을 구입하고 있습니다. 다운로드, 업로드, 스트리밍 중 ... 그러나 그들은 변명 거리를 계속하고 있습니다 ... 우리는 이미 모든 것을 다 다운로드하고 있습니다 ... 왜 작가가 분명히 추종자가 아닌 지도자 일 때 다른 사람들처럼 경쟁하게해야합니까 ... 그리고 누구와도 경쟁 할 필요가 없습니다 그러나 그 자신. 지금 다른 아티스트들이 어떻게 리드를 따라 가는지보세요. 가온은 그들이 적응하지 않으면 파산 할 것입니다. JiYong은 선구자입니다.(GAON... How About You Take A Step Into The Future... Let Kwon Ji-Yong Lead The Way...Every few years they change the way music is distributed... We're still buying it. We're downloading, uploading, streaming....Nonstop. Yet they keep making excuses... We're ALL already downloading everything anyway... WHY force an artist to be like everyone else to compete when He's obviously a Leader not a Follower.