Milton Keynes Council's secret increases for Stillborn babies and Children who die.
43
people have signed this petition.
Add your name now!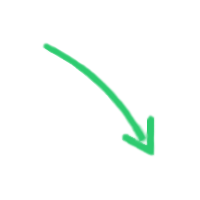 43

people

have signed.

Add your voice!
Maxine K.
signed just now
Adam B.
signed just now
Council targets the dead with hidden increases in its budget.



Left to right: Newport Pagnell Lib Dems Paul Alexander, Derek Eastman, Andy Maric and Douglas McCall; pictured with Rev Jenny Mills (centre)
Sign your name at the bottom of this page
in order to be counted.

Related Press release:
"A 'Grave mistake' has been made by the Conservatives in Milton Keynes, according to Cllr Andy Maric from Newport Pagnell who is also the Lib Dem spokesperson for Finance and uncovered the hidden increases.

Lib Dems from Newport Pagnell uncovered hidden charges from the Conservative Council's budget which specifically targets stillborn babies and Children under 16yrs who die, they are set to face a 40.63% increase in Burials and Cremations which was hidden behind an 'average' of a 10% increase across the board for Burials and Cremations.

"It's an absolute disgrace that the Conservatives not only tried to hide this 40.63% increase for stillborn babies and children who die, but its completely immoral and insensitive to think that they would even propose such a thing, quite frankly it makes me feel sick", said Cllr Andy Maric.

The Conservative Budget which is currently on Milton Keynes Council's website for Consultation does not display the Council's exemptions to the standard 4% increase across the board, 'Annex E', and the only reference to Burials and Cremations in the paper back copies, is a average of 10%.

Cllrs Douglas McCall and Paul Alexander both agreed and said that "How can the public possibly provide feedback on a public budget when numbers are hidden and they try to keep it a secret, surely the Consultation process so far is void?"

Rev Jenny Mills, minister of the United Reformed Chuch, who was also representing other Churches from Newport Pagnell and agrees with the Lib Dems on this issue said, "No cuts or increases are ever easy or welcomed but it seems particularly harsh to make increases that hit people when they are at their most vulnerable, especially when faced with having to deal with the death of their baby or child. The impact of the increased costs will make money a focus, and an extra burden, when families are grieving and struggling anyway".

A petition has been set up online to try and force the Conservative Cabinet member for Finance to resign and also tell the Public what else they are hiding in their secret budget.

You can also tell the Council what you think direct by emailing: budget@Milton-Keynes.gov.uk or write to; Budget Consultation, Civic Offices, 1 Saxon Gate East, Milton Keynes, MK9 EJ before 3rd February 2012."
END related press release.

This petition hereby requests the Conservative Portfolio holder for Finance to resign from his position after revealing any other hidden items from their budget, indirectly or directly hidden.
Only signatories of this petition call for the above action and not necessarily those mentioned in the above, related press release.
Sponsor
Councillor Andy Maric Campaign Organiser "Stop secret increases for Stillborn babies and Children and reveal any other hidden items from the budget". Represents Newport Pagnell South on Milton Keynes Council and speaks up on local issues. You can contact Andy Maric on Twitter: @andymaric, hashtag #CouncilSecrets
Links