'Cosplay is not consent' signs to be placed around MCM expo
1655
signers.
Add your name now!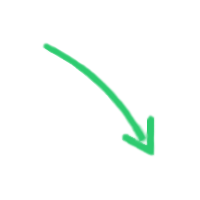 1655

signers.

Almost there!

Add your voice!
Maxine K.
signed just now
Adam B.
signed just now
I have been going to MCM Expo for over two years now, more then once I have had people come up to me that feel like they have the right to touch me or give me comments about how I am dressed, this happens to many cosplayers, and put many people of going to MCM, I feel that MCM shoud finally act and create signs like the ones displayed at American coneventions, Cosplay is not consent. This is not only to show con goers that MCM do not support this type of behaviour, which i'm sure they do not, but also to put people off doing it. I feel that it will also make the cosplay community feel much safer.
When I attended MCM expo this May I was cosplaying as a Burlesque Harley Quinn, I had gotten the odd comment or look but mostly not much, but at my last photoshoot on the Sunday night I had a group of young people come up to me and ask for pictures, they surrounded me, there arms around me and one woman went to grab my chest, resulting in me having a major anxiety attack, after powering through and finishing my photoshoot I returned to the hotel and had another break down where I was in my room crying for ages, I didn't want to leave the room or ever go to Comicon again, now that I have calmed down I have seen this as motivation for me to try and sort this matter out, I don't want people feeling the same way I did, helpless and lost. We need to band together to try and prevent this.

This sign will not be aimed at any particular sex, Men should not grope Woman, Woman shoud not grope Men, Men should not grope Men, and Woman should not grope Woman
I have also set up a facebook group,
https://www.facebook.com/groups/996114423755037/99...
UPDATE: Have messaged Joe Black about the petition, he has brought up matters that i agree with, its not okay to touch anyone at conventions. He has also said that there have been signs around, which im sure is true but I have never personally seen one, to which i have suggested a rebrand of these signs as well as better placement. Even though he does not support this petition I shall not be removing it and also going to a higher authority.
UPDATE: I am currently looking into emailing the main organisers of the MCM expo. I will be talking about the fact that their signs need re-branding as well as increasing in numbers, as previously stated. It has been noted that some people have observed signs at MCM, however the large majority of people that I have spoken to have never seen a single one, which is concerning to say the least. I am also going to see if there can be a help desk at MCM specifically designated for people who have been inappropriately touched or feel unsafe. I am aware that some of this may be a bit of a push but my aim of coming to a sound agreement with the organizers is my top priority, in order to make MCM feel like a much safer environment for all its attendees.
We have over 1050 signatures, you guys are amazing :) Also having so many people for so many diffrent countries agreeing with this cause makes it all the more worth while to carry on.

PLEASE READ:
As I have stated above the new goal of this petition is to get the MCM signs brought back to MCM as well as having them re-made to make them more vibrant and catch people's eye more. I feel like there should also be a copy of the new signs placed on the website, MCM groups and the booklets. I also think that it would be useful having something like either a help desk specifically for this, or a panel where people can go to find out how to react when this happens, where to go, who to talk to and such.