Cosmopolitan Condos opposition to the "No dogs in the lobby" rule
39
signers.
Add your name now!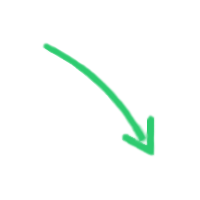 39

signers.

Almost there!

Add your voice!
Maxine K.
signed just now
Adam B.
signed just now
We are against the proposed rule, presented by our HOA board, that would ban dogs from the front lobby. 
The board has presented this rule as a result of complaints regarding wear and tear on the building (carpets and paint) as well as complaints about irresponsible residents who have allowed their pets to potty in the elevator lobby and pool room without cleaning it up. 
We feel that dogs are not soley to blame for the deterioration of our building. Our building's maintenance needs have been neglected for many years and are now beginning to be addressed by our new engineer.  Irresponsible residents who don't clean up their spilled coffee, drag their trash to the chute, leave trash in the common areas and bang their bags and luggage into the walls are also responsible for the wear and tear on our communal spaces. 
Our concern with this proposed rule is the safety of all of our residents.  Forcing all dog walkers to use the side and garage exits is less safe than using the well lit main lobby with concierge staff present.  The potential increased traffic through the side and garage exits decreases the overall building safety as these areas are not as well lit, not all are on video surveillance and there is no means to prevent unwanted guests from following dog walkers back into the building (ie, double locked doors in lobby). 
Additionally, the main lobby is the only access point that does not include stairs.  It is unreasonable to assume all dog owners and all dogs are capable of using stairs.
We propose the board to find alternative solutions to dealing with our building's maintenance and housekeeping needs.  Residents with dogs deserve safe access to and from the building. 
Please share your suggestions with the board.  Currently presented ideas include increased fines for residents that create messes or damage without reporting or cleaning.  Increased fines for not cleaning up after your pet around the property.  Fundraisers to cover some of the perceived damage caused by increased traffic in the lobby due to walking pets. 
Here is the notice sent to all residents regarding this proposed rule:
*Please note that this is a community-wide email blast from CommunityOne Connect to all owners and residents in Cosmopolitan
        NOTICE
POSTED  September, 12, 2012
Under the authority granted to the Board in Section 3.5(a) of the Governing Documents ("The Board also may adopt Rules which prohibit pets from certain Common Elements locations.") the Membership is hereby notified that the following proposed Rule will be voted on by the Board at its next regularly scheduled meeting on September 26, 2012.
NO PETS IN LOBBY
Effective October 12, 2012, no animals of any type, with the exception of verified medical assistance animals, will be allowed in the building lobby or any of the Shared Amenity areas. The building lobby shall include that area bounded by the Front Door, Business Center, Piano Room, and secured hallway access doors.   Shared Amenity areas shall include the swimming pool, pool deck areas (upper and lower), Billiards Room, exercise rooms, Piano Room, and Media Room.   All Owners and Residents must use the P1 and P2 garage entrances or the secured entrances adjacent to the garage entrances for pet activities. 
Violators will be given one warning. Subsequent violations will incur a fine of $25 per occurrence.
The Board regrets the necessity to implement this Rule, but continued damage and deterioration to the facility, resulting in increased cost to the Association, coupled with health concerns, have required this action.
Cosmopolitan on Lindbergh Condominium Association, Inc.
Links