Punish the corrupt Medical Officers in Delhi Medical Colleges
24
people have signed this petition.
Add your name now!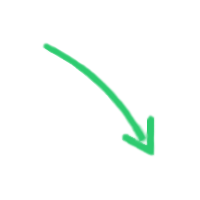 24

people

have signed.

Add your voice!
Maxine K.
signed just now
Adam B.
signed just now
The Games We Play with the Cancer Patients :
Kindly have look on full story, this is a real shame and a serious play with cancer patients :
Dear All,
The 7th November is observed as the International Cancer Awareness Day. There are enthusiasts who are trying to take out rallies, doing early detection camps and putting things on their web sites. The efforts from the Govt. Side that are seen are limited in form of some advertisement or a publicity banner. As a matter of fact one agency has created a full cancer calendar that has come to our webmail and we are putting it for you too. But if you see the scenario , will all this hulla gulla and noise about cancer awareness – Do we have the facilities to treat these patients in our hospitals? We know that the cancer management is an abridged management with involvement of multispecialty and consensus. This may be happening in the corporate sector hospitals but barring very few institutions it is not happening in most of the Govt. Hospitals or the teaching medical college hospitals. Medical institutions barring AIIMS in Delhi are the one defying this golden rule . That brings us to the crisis in the medical colleges with regards to the treatment of cancer patients. At one end we are talking about the early detection and faster pace of commencement of treatment at the same time we see long waiting lists in these medical colleges or even frequent shut down of the treatment facilities either due to the Atomic Energy ban due to irregularities of the administrative and bureaucratic heads of the department or frequent break down of the equipments and delay in their repairs etc. Nonexistent cancer treatment facilities at its worst.( LNJP/MAMC . LHMC etc. Delhi happens to be the most interesting example of the apathy of the policymakers as well as total bankruptsy of mind of the bureaucrats where ever they are sitting- Nirman Bhawan Union Ministry of Health or Players Building Dilli Sachivalaya .
Let Us start from the
Delhi State Cancer Institute: This much publicised institution has become more of a tele-radiation therapy centre with one linear accelerator treating cases with some chemo Radiation. This Institute has an autocratic director who has not done anything except pleasing the politicians and bureaucrats by his way of tact and crooked talking.Mr. Sandeep Dixit being his henchman. For last five years of its existence there is no brachytherapy facility, there are no indoor beds and cancer emergency and worst of all he ( Dr. Grover)has not made any effort to get the full fledge Medical and Surgical Oncology department functional because apparently he does not think that it is necessary to have these departments- he himself is capable of doing everything!! If you ask the faculty and specialists of the GTB hospital and UCMS faculty where this DSCI is placed no one is happy with the attitude and public relation attitude of Dr. R. K. Grover. Dr. Grover himself is quite scared of the medical and surgical oncologists overpowering his autocratic rule and with the high merit flux ousting him or outshining him . Although he has no reason to be afraid on being ousted as he has been able to prove himself a good administrator to a very great extent and which is why he is able to get multicrore grants sanctioned for his institute, one wonders in absence of a high profile qualified multi speciality staff , these funds shall be put to its full utilisation or not.
Lady Hardinge Medical College: The Faculty in radiotherapy has been appointed almost 20 years back but this gentleman is one of those typical govt. Staff who put all the blames on bureaucracy and does not make any efforts on his side. Only thing that he has enjoyed his salary and private life- 1.25lacs per month for going to the department and coming back home. He has not been able to either create a department or get some cancer treatment started. Post graduate teaching is a distant dream. Ironically 25 years back when he was appointed on this post he did not have a recognised degree yet UPSC appointed him and hence the appointment was illegal.He was appointed on a post that was meant for a Diagnostic radiologist .This gentleman Dr. Professor Yogesh Saxena was temporarily was shifted to Maulana Azad Medical College Radiotherapy Department as he had no work in Lady Hardinge but again when the Indo Japanese grant was lapsing he was called back to Lady Hardinge some seven years back- since then he has not been able to do anything , not even foundation for the department. Once in a while he gives some consultation on chemotherapy to the gynec department but he is not being utilised for the speciality he has trained (?) in and that is radiotherapy. So the question is that why is he there . He has completed his 25 years and he should be given compulsory retirement!! Let new enthusiastic blood come and complete the job not even started by Dr. Yogesh Saxena. As such the cancer patient crowds of all the speciality together are quite in this medical college these patients are sent across to AIIMS or Safadrjung hospital that is already struggling with their waiting lists .
The Safdarjung Hospital and Vardhaman Mahaveer Medical College: The Corruption Story: The long time head of the department and now officiating medical superintendant is under CVC investigation and there are other several enquiries on him ranging from the sexual harassment of a female medical physicist to the bungling in purchase of equipments. While the modern radiotherapy departments are going for the equipments like IGRT, IMRT cyber-knife, linear accelerators etc, Dr. Kumar Tapas Bhowmic brought two cobalt machines in one go despite already having one cobalt machine . Even the Who recommends second machine as Linear accelerators for its quality ad environmental reasons .One can understand the quantum of booty from the manufacturers of these two cobalt machine. There was no brachytherapy facility in this department for twenty years and when this brachytherapy machine came to treat the commonest female cancer , this multi lac rupees machine remained in disuse because of the in fights in the department between the medical physicist and the head of the department. Costly radioactive sources remained unutilised for years together and they faded ( decayed ) with their potency due to their short half life. The machines are not to its full utilisation as it is not treating cases for full working day. . Interestingly in many of these Govt. Institutions the technicians have decided that they will not treat more than 15 patients per day per technician and hence this has added to the crisis of waiting list in these departments. A proper enquiry needs to be instituted with non friendly experts as the friendly ones despite irregularities and corruption give favourable reports on these department. The recognition for conducting post graduate M.D. radiotherapy course was withdrawn by the Medical Council of India although MCI has permitted such fraudulent post graduate teaching in many medical colleges . Radiotherapy Department of Maulana Azad medical College being one of them where M.D. courses are being conducted for last two decades or so without having any basic infrastructure as recommended by the MCI. A recent committee appointed by the Delhi University and MCI has rejected the proposal for increasing M.D. radiotherapy seats as there was no infrastructure worth its name. It is important to resolve the Dr. Bhowmic versus Lady medical physicist conflict. It is also important to shift the lady medical physicist elsewhere if she is non compliant and creating problems in starting brachytherapy with one excuse or the other. A new medical physicist can always be recruited who shall be willing to resume brachytherapy work in that department. The lady medical physicist Dr. Jyoti Lochub is a known trouble maker and obstructer of so many other departmental activities it is learnt from other medical physicists who often run away from that department because of her behaviour.
Department of Radiotherapy Maulana Azad medical College and Lok Nayak Hospital Shame is not the word to describe this department adequately. The Basic Questions: 1-Why these disqualified / unqualified people are there, heading the Department of Radiotherapy in turns. Why the appointments of Faculty members by UPSC are not investigated as these people had produced fictitious documents such as their unrecognised degrees at the time of their appointments. Is Govt. Legitimising quackery? 2-Why Medical superintendant has not expedited the appointment of medical physicist knowing fully well that the tenure of the previous medical physicist has not been extended Why the absence of medical physicist and the Radiation Safety Officer was hidden from Atomic Energy Regulatory Board for three months? Who would have been accountable if any radiation accident had happened. 3- Why there is no signboard of radiotherapy department and why it is neglected so much that a fallen tree right at the entrance , totally blocking it was not remove for one week till media men intervene , and why still it is lying unremoved. An already crippled Cancer patient when referred to Radiotherapy Department by other specialities does not know where the department is as there is no board or directive to reach this department. 4- The road to the radiotherapy department has not been laid it is full of potholes and gravels and filth .The patients on stretcher cannot be brought without jolts and jerks. 5-Why the post graduate courses are being conducted and Why Medical Council of India is permitting recognition of such courses when the department is not observing the MCI norms of minimal infrastructure! While students of other institutions like AIIMS , PGI or SGPGI are making strides with high profile clinical research generating new Indian observational data , the all India selected brilliant students of MAMC Radiotherapy department don't have even basic machines to learn the art and science of curing cancer. When ever they go to Indian and international conferences they are looked down and they fall in esteem in front of students from other medical colleges that are better equipped. Students cannot raise their voice because their future. Results, testimonials are in the hands of those who are heading the department. And they are either threatened or browbeaten if they request or demand these facilities. There is no Brachytherapy machine and modern quality control equipments like simulators etc. More than thousand female patients(mothers of innocent children and bread earners of family) have died since the shut down of this machine in the year 2002 These deaths were mainly due to the recurrences of cancer cervix after telechemoradiation because they could not be treated by brachyradiationtherapy high dose core intensity radiation that is a must specially for late stage disease. They could not be treated at AIIMS due to long waiting list , and they could not afford the same treatment in private hospitals 6- Why Dean Maulana Azad Medical College is not taking any action against the Head of the department of Radiotherapy despite charges of several irregularities against him. And now allowing him to continue as HOD Radiotherapy even after 62 years of age that is the retirement age for administrative purpose. Is this allegation true that Dr. J.D. Baruah has given some monetary or political benefit to Dean MAMC so that he stays on both the posts of Dean MAMC as well as Addl. Director General Health Services Govt. Of India. 7- Why an investigation is not initiated to find out why this department is kept in dysfunction just to help the smooth flow of the patients to the corporate sector hospitals. Is the health minister Dr. Kiran Walia is also involved in this racquet because she has started handing over the Govt. Hospitals to corporate sector enterprises as she is unable to run them! 8- The Health Secretary of Delhi Govt. Keeps calling meetings with HOD Radiotherapy LNJP but differs to take stringent action in form of relieving him and replacing him with some body more efficient like Prof. Veena Chaudhary or Dr. R.K. Grover who have proven their worth as far as administrative capacities are concerned. The Suffering that is unending: The Department has been shut down six times in last ten years every time the news has gone to the media. Sometimes action taken by the bureaucrat and some time not. If one sees the gigantic problems in its totality for this gigantic – only teaching department of Delhi Govt. Where new generation of cancer specialists are produced every year. And the Only Tertiary Referral Centre for the Cancer control programme the core defects lie with the bureaucrat-the IAS officer the Secretary Health. Unfortunately this ministry too has faced multiple shift over of health secretaries. Not many health secretaries have stayed here for long and if they have stayed, the radiotherapy department was the last priority despite news appearing in the media in each health secretary's tenure. Every time the new secretary comes the cancerous issue of this cancer department has to be explained to him from the beginning. To begin with the department saw the appointment of three of the faculty members through UPSC even though they did not have a recognised degree as per the Union Govt. Law laid by the Medical Council of India. These appointments took place with fictitious degrees for Dr. A. K. Bahadur, Dr. Y.K. Saxena and Dr. Kishore Singh. One of the faculty member and now the Director of IHBAS and Delhi State Cancer Institute Dr. R. K Grover went to court on this account and on questioning the court only the Medical Council of India gave "recognition in retrospect" to MAMC P.G. degree of Radiotherapy and M.D. Radiotherapy courses of Rajasthan Universities. This only meant that even though these departments were not having the basic minimal infrastructure to conduct post graduate courses, the candidates that have passed out during that period without acquiring the necessary training also got automatically recognised! Still the department has been giving degrees without any infrastructure what so ever as prescribed by the MCI. When MCI was contacted by this agency, we were informed that unless and until we are informed how can we take action? MCI as we know for its corruption and a corrupt President who staged a comeback is not willing to take action. On the patient front: Misery is not the end of the problem: the patients are subjected to harassment by the technical staff who is posted on the radiation therapy equipment: There are about five technicians , earlier there were 7 on one single cobalt machine . They worked in the single shift and suddenly decided on their own that they will not treat more than 15 patients in a day-per technician.
Sponsor
Youth Democratic Front
Links
www.ydfparty.org