Cordillera, Philippines: Stop large mining and pullout the military in indigenous peoples' ancestral lands!
28
people have signed this petition.
Add your name now!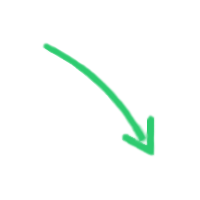 28

people

have signed.

Add your voice!
Maxine K.
signed just now
Adam B.
signed just now
We are deeply alarmed at the worsening state of large mining and militarization in Cordillera indigenous communities. We have learned that at least 66% of the Cordillera region's total land area in northern Luzon, Philippines, is blanketed with various and overlapping large mining applications of both local and foreign mining corporations.
For over a hundred years already, Cordillera indigenous peoples have been struggling against the large mines. As in other indigenous communities worldwide, large mining in the Cordillera is accompanied by intense militarization, and this tandem has resulted to numerous and various violation of civil, political and collective rights of indigenous peoples, including destruction of the ancestral land, vilification, extrajudicial killings, enforced disappearance, rape and sexual abuse of indigenous women.
Of recent, the military deployed in Mankayan, Benguet province, raped and sexually abused two minors, on November 2011 and February 2012. The perpetrator is Captain Danilo Lalin, formerly with the 50th Infantry Battalion and now with the 86th Infantry Battalion, that are both under the 5th Infantry Division of the Armed Forces of the Philippines.
The military is authorised by the State to augment mining companies' security forces, including securing the State's own economic interests. Thus, the mining companies are also accountable for the sexual abuse of these indigenous women and youth. In particular, Lepanto Consolidated Mining Company (LCMC) and Goldfields, a leading South African mining company, must also be held accountable.

Elsewhere in the Cordillera region, military troops are deployed to secure mining operations and applications. The rape and sexual abuse in Mankayan are not isolated cases since similar cases also happened in other Cordillera provinces like Abra, Mountain Province and Kalinga. As a means to soften community resistance to militarization, our indigenous women are wooed by the military, impregnated and eventually abandoned. Justice was hardly ever served in these heinous crimes perpetrated by the military, and worse, these are continuing.
In Cordillera indigenous cultural values, the ili/tribal society has high regard and respect for women and children, the way it is consistently concerned for future generations. We hold our women in high esteem since they are the source of life of all of us borne of our mothers. Thus, these sexual abuses and rape of our women is outrageous and must immediately stop.
We do not want more indigenous women and children to fall victim of rape, sexual abuse and other military brutality.

We demand that the Philippine government:
1. Investigate the rape and sexual abuse of two indigenous youths from Mankayan, Benguet, and other victims of women and children's rights abuses by elements of the Philippine military in the Cordillera region. Prosecute and imprison Captain Danilo Lalin of the Philippine Army and other perpetrators of violations against women and children's rights and human rights among the ranks of the military and police force.
2. Demilitarize Mankayan, Benguet and the rest of the Cordillera indigenous communities threatened or covered by large-scale mining and other development projects. Stop the harassment and vilification of activists and people's organizations.
3. Revoke the Philippine Mining Act of 1995 and support House Bill 4315 or the People's Mining Bill.
4. Respect indigenous peoples' rights as inscribed in the UN Declaration on the Rights of Indigenous Peoples of which the Philippine government is a signatory.
Sponsor
Cordillera Peoples Alliance for the Defense of the Ancestral Domain and for Self Determination - The Cordillera Peoples Alliance is an independent federation of progressive peoples' organizations, mostly grassroots-based organizations among indigenous communities in the Cordillera region, Philippines.
Links
www.cpaphils.org