Oppose Copyrighting Che Guevara
112
people have signed this petition.
Add your name now!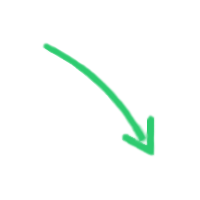 112

people

have signed.

Add your voice!
Maxine K.
signed just now
Adam B.
signed just now
Letter to Ocean Books, Australia
We are a group of writers, civil rights activists and left-leaning publishers from the city of Chennai and other parts of Tamil Nadu, India. We were shocked to find an advertisement that appeared recently in the weekly pull-out of a right-leaning Tamil daily, Dinamani (March 3, 2013). The advertisement has been taken out by a conservative Tamil publishing house, "Kannadasan Pathippagam' based in Chennai, and relates to the sole right it claims to have obtained from you for translating the following works:
1. Motorcycle Diaries by Che Guevera
2. Che: A Memoir by Fidel Castro
3. Bolivian Diaries by Che Guevera
The publisher clearly has no idea of what Che stood for or what work by and about him are likely to contain. For one, they claim that all three books listed above are written by Che! Besides, the advertisement in its brief note on Che Guevara claims that he was an exponent of 'gorilla' warfare (sic). It would not be out of place to mention here that the publishing house has been named after a popular song-writer and poet, Kannadasan who famously remarked that 'communists are cockroaches that live off the dirt and muck of poverty'.
The advertisement also claims that the above publishing house has entered into an agreement with you in respect of many other books (neither the books nor the content of the agreement are specified) and has obtained copyright for the use of all the photographs of Che Guevera and also the right to make TV serials about that great revolutionary martyr.
The advertisement says that since the above publishing house alone has the right to translate into Tamil and publish the works of Che Guevera, civil and criminal proceedings will be instituted against all others who publish them under the Indian Copy Right Act of 1957 (as amended) and Indian Penal Code 1800-As amended) with claims for compensation of the loss etc., sustained by it. What is most outrageous in the advertisement is the warning it issues against using of any of the photographs of Che Guevera by any one apart from this publishing house.
The publisher clearly has no idea of how copyright laws work across the world and in India, the difference between the Criminal Procedure Code and the Penal Code in this country (the Tamil terms he employs to refer to these two distinctive Codes indicate how lax he is in invoking the law).
On the other hand, we see this recourse to the language of the law as a means of intimidating many independent, left-leaning small presses, which, for the last thirty years and more have kept the memory of Che and the Cuban revolution alive through any number of translations, essays, broadsheets, t-shirts, bandanas, photographs, home-made documentaries, pieced together from footage that is available on the internet. Recently, a young publisher who has re-published in December 2012 an earlier Tamil translation of Bolivian Diary by a well-known woman writer (who is also a leading member of Indo-Cuban Peoples' Friendship Association) has been threatened with legal action by the publishing house in question.
We have taken the liberty to write to you on the following grounds:
- We went through your website (English and Spanish) and saw that your list includes a number of works from Cuba, especially on Che Guevara, in addition to poetry, art and fiction from other parts of Latin America. It seemed extremely odd that an arch-right wing Tamil publisher should have entered into a contract with you to publish Che's works.
- We also are perplexed that Che, a visual icon of the international left (in Tamil Nadu he is adored by not just the Left but also thousands of young persons from the anti-caste movements, particularly those from the so called 'untouchable castes') is being considered the sole property of individual publishers/individuals – you have no doubt seen the movie, Chevolution which in fact establishes the folly of trying to fix Che's visage to a particular moment, place or event.
- Your website says that you are " an independent publisher with a unique list of books offering a radical global vision of politics and history, focusing particularly on Latin America. Our books are designed to capture the imagination of those who believe that a world of peace and justice is possible, and who are actively working toward creating such a world".Then how come you have allowed a publisher in Tamil Nadu whose publishing interests are diametrically opposed to both these principles and their practioners ?
- We do hope that Che is not 'copyrighted' in a fashion that allows a Publisher who has no idea of the ideals for which Che fought and martyred himself but is only driven by the profit motive and that his writings are available to the wide world at large, a world that his internationalist spirit embraced so generously and with much warmth.
If you have actually entered into a contract with Kannadasan Publishing house, please reconsider allowing them the right to publish Che Guevara's works and using his photographic and videographic representations: they have no interest in left politics, Latin American or anything even faintly progressive. They are in all probability trying to 'cash' in on the persistent popularity of Che, amongst newer and younger generations of activists. We look forward to hearing from you.
Sponsor
Aadhavan Dheetchanya
Links