STOP the Christian persecution!
24
people have signed this petition.
Add your name now!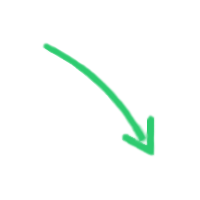 24

people

have signed.

Add your voice!
Maxine K.
signed just now
Adam B.
signed just now
<<PLEASE SIGN BELOW>>


Over the years we have seen some radical Muslims been causing damage to the Churches in Egypt and now they have started burning the Churches not only breaking walls or glass. Since the revolution, more damages have happened to churches than ever before and not only that but they have been causing damages to the Saints remains that were placed at the Church. This petition is to get the Egyptian current government to stop the act of violence from those radical Muslims and take a serious action toward whoever does a harm to a Christian or to a Church.


على مر السنين ولقد رأينا بعض المسلمين المتطرفين تسبب بالأضرار التي لحقت بالكنائس في مصر ، والآن يقومو بحرق الكنائس ولا يكتفو فقط بكسر الجدران أو الزجاج للكنائس. منذ قيام الثورة ، فقد حدث اضراربالكنائس من أي وقتاً مضى ، وليس ذلك فحسب ، بل أنهم قد تسببُ بالاضراربرفات القديسين الموضوعة بداخل الكنائس. هذه العريضة هى للطلب من الحكومة المصرية الحالية لوقف أعمال العنف من أولئك المسلمين المتطرفين واتخاذ إجراءات جادة تجاه كل من يوئدى بأذى إلى اى شخص مسيحى أو باى كنيسة

Links