Demande d'extradition du suspect l'attentat Copernic du 3/10/1980
668
people have signed this petition.
Add your name now!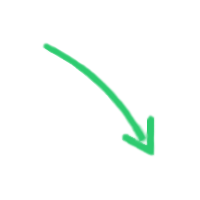 668

people

have signed.

Add your voice!
Maxine K.
signed just now
Adam B.
signed just now
Paris 2010 Demande d'extradition de l'un des auteurs de l'attentat de la rue Copernic du 3 octobre 1980
(English version at the end of the french text)
Monsieur le Ministre de la Justice, l'honorable Rob Nicholson, C.P., c.r., député de Niagara Falls et procureur général du Canada Le 3 octobre 2010 marquera le 30ème anniversaire de l'attentat de la synagogue de la rue Copernic à Paris.
Depuis 1980, grâce à un travail long, minutieux et fructueux, le Parquet, les juges d'instruction et la Police internationale ont enquêté sur les faits. Il a ainsi été établi que l'attentat, attribué d'abord à l'extrême droite, était organisé par un réseau terroriste du Proche Orient qui avait alors pour claire stratégie d'exporter le conflit israélo-palestinien. Les investigations permirent de remonter vers l'un des groupuscules issus de l'organisation FPLP, et d'identifier plus particulièrement un homme d'origine libanaise, résidant au Canada, qui serait responsable de l'attentat. Son nom : Hassan DIAB.
En 2008, la France remit au Canada une demande d'extradition du principal suspect révélant ainsi que l'enquête sur l'attentat de la rue Copernic n'avait jamais été clôturée. Le 8 novembre 2010, au Canada, l'affaire devrait être enfin examinée.
Il est de l'honneur du Canada et de son système judiciaire de répondre à la demande du Peuple Français. Nous vous demandons d'accepter la demande d'extradition de M. Hassan DIAB, dont tous les éléments du dossier laissent présumer la culpabilité , afin qu'il puisse être jugé devant les tribunaux de la République, sur les lieux du crime qui a causé la mort de Jean-Michel Barbé, Philippe Bouissou, Hilario Lopes-Fernandes et Aliza Shagrir. Les Autorités politiques et judiciaires canadiennes savent que le terrorisme peut frapper demain dans leur pays, comme il a frappé malheureusement dans tant d'autres. Nul n'est à l'abri, et on n'a jamais vaincu le terrorisme par la faiblesse. - -
- Si la demande d'extradition, le 8 novembre prochain, aboutit, alors Hassan DIAB pourra, enfin, être traduit devant la Cour d'Assises de Paris. Les responsabilités dans l'attentat de la Rue Copernic doivent être établies, même plus de 30 ans après les faits, car cet attentat est un tournant majeur dans l'histoire de la lutte des démocraties contre le terrorisme.
Au nom des parties civiles.
Request for extradition of one of the author of the bombing of "rue Copernic", Paris, October 1980
To the Honorable Rob Nicholson, Minister of Justice, C.P., c.r., Representative of Niagara Falls and Attorney General of Canada
October 3rd, 2010 will mark the 30th anniversary of the attack of the synagogue of Copernic street in Paris.
Since 1980, thanks to a long, meticulous and fruitful work, the Public prosecutor's department, investigating judges and the international Police investigated into the facts. It was established that the attack, attributed at first to fascist groups, had been organized by a terrorist network from the Middle East which had then for clear strategy to export the Israeli-Palistinian conflict.
Investigations clearly led to one of the small groups stemming from the organization FPLP, and to identify more particularly a man of Lebanese origin, living in Canada, who is allegedly responsible for the bombing. His name: Hassan DIAB.
In 2008, France remitted to Canada an official request of extradition of the prime suspect, revealing herewith that the investigation on the terror attack of street Copernic had never been closed.

On November 8th, 2010, in Canada, the case should be examined finally.
It is a matter of honor for Canada and its judicial system to answer favorably to the request of the French People. We ask you to accept the request of extradition of Mr. Hassan DIAB, given that all the elements of the case clearly presume the guilt of the defendant, so that he can be judged by the courts of the Republic, on the premises which caused the death of Jean-Michel Barbé, Philippe Bouissou, Hilario Lopes-Fernandes and Aliza Shagrir.
The Canadian political and judicial Authorities know that terrorism can strike their country tomorrow as well, as it struck regrettably so many others. Nobody can claim to be immuned from it, and we have never overcome terrorism with weakness.
If the request of extradition, on November 8th of this year, is duly answered, then Hassan DIAB can, finally, be brought to justice in front of the Criminal court of Paris.

The responsibilities in the bombing of Street Copernic must be established, even more than 30 years after the facts, because this attack has been a major turn in the history of the fight of democracies against terrorism.
In the name of the plaintiffs

Sponsor
CRIF Centre Simon Wiesenthal ULIF SPCJ
Links