Coop-eration Let's Free the Hens
115
people have signed this petition.
Add your name now!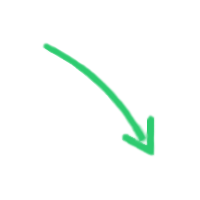 115

people

have signed.

Add your voice!
Maxine K.
signed just now
Adam B.
signed just now
Citizens of Maumee
Maumee, Ohio 43537
Mayor of Maumee and Council Members
City Government
400 Conant Street
Maumee, OH 43537
To Whom It May Concern:
It seems that every TV station, newspaper, and magazine in Pittsburgh has recently run stories on chicken ownership or other form of urban agriculture, even our neighboring cities Toledo, Perrysburg Township, Whitehouse, Waterville, and Oregon have an ordinance allowing chickens. The desire for greener more sustainable lives has gained momentum with fears from the unstable economy and learning where much of our food comes from. One way cities support this movement is by reconsidering their stance on chicken ownership.

For this reason, we were very happy to hear that you all, Mr. Mayor and City Council members, are gaining a reputation of progressiveness. Which, I believe, can serve as a great asset to our community. So we ask for your assistance in joining thousands of other backyard chicken owners.

How would the city benefit by allowing residents to raise hens?
We are not seeking your approval for roosters, because they are unnecessary, and can be noisy. We, I say we, because there are many members of our beloved city who wish to have hens as well. We have created an online petition for our city already, which can be found at http://www.ipetitions.com/petition/coop-eration-lets-free-the-hens/?utm_medium=social&utm_campaign=button
People are drawn to cities that are forward-thinking, most of which have become chicken-friendly. Seattle, Washington's successful standards regarding chicken ownership has set the bar for others nationwide. We have also have included a copy of Toledo's Chicken Ordinance 290-15, 1705.11. We feel we could model our ordinance of our neighboring cities' ordinances.
In an effort to reduce waste removal costs, the municipality of Diest in Flanders, Belgium gave 3 chickens to each of 2,000 homes. In one month, a single chicken can consume up to nine pounds of kitchen garbage and yard waste, which would otherwise end up at the curb on garbage day. This in turn means the city doesn't have to pay for as much compost material to be removed curbside.
4 hens create less waste than a medium sized dog. The little bit of waste they do make can be composted into nitrogen rich garden fertilizer; so in all reality, there isn't any waste if you recycle it.
Realtors in the area have stated that citizens refuse to even look at homes in Maumee, because our city does not allow hens. We are deterring potential lifelong citizens and the ability to increase city revenue by refusing to allow hens into the community. Do you know why this is occurring? My generation, yes the 20-30 somethings running around, are wholeheartedly concerned with the impact we are having on our planet. My husband and I work as RN's at UTMC, and believe it or not, most of the parents we work with actually cloth diaper to save money as well as to reduce landfill impact. We care about the green movement, and we care about the environment we are leaving to our children and our grand-children.
Chickens eat slugs, grubs, fleas, ticks, flies, stink bugs, earwigs, ants, termites and countless other insect pests. They have even been known to get rid of mice and rats by consuming their food source.
No need for chemical fertilizers because chickens help create some of the best compost.
They are natural weed killers, eating weed seeds and the weeds themselves.
Chickens provide a supply of delicious, healthy, fresh eggs. One egg can lay a hormone free egg a day. We also know this hen wasn't raised in captivity, and we know what food the animal ate. We care about what we are feeding our children. Also, the eggs you buy in the store are at least 4 weeks old by the time you actually purchase them.
When raised properly, chickens can be wonderful loving pets.
Hens provide basic lessons for our children in learning about responsibility and life cycle education. We homeschool our Autistic son, and the hens provide enormous educational opportunities about homesteading, and self-sufficiency.
Chickens are also now being used as emotional support animals in their help with veterans who suffer from PTSD, children with Autism, as well as many other forms of disabilities including but not limited to anxiety, depression, and attachment disorders.
Members of our community can once again show poultry at 4-H, and learn very many valuable life lessons including, but not limited to the following; Learning how to make lasting friendships, developing talents and skills that benefit them throughout life, help solve issues and problems facing youth today including alternatives to drug use, developing skills to succeed in the workplace, improve goal-setting and decision-making skills, becoming a school or community leader, discovering how our government works, learning how to care for and protect the environment, and to have lots of fun while learning by doing.
Why would people like us want to raise chickens?
Hopefully you are able to see the benefits of having these quiet hens within city limits. We've enclosed a copy of the Toledo guidelines here for you to see. Keeping chickens and their coops and runs perfectly clean, attractive, and secure, is an easy, practical and rewarding enhancement of living the good life in our city. I've enclosed a few photographs of charming backyard coops; real estate enrichment at its best. Why wouldn't we want to strive to become the uprising city that everyone wants to move to, becoming more green in the process, and increasing the ability to educate our residents all while helping fight off the rat problem in the city that we currently have.

Sincerely,
The Beloved Citizens of Maumee, Ohio