Convince CBS Television to let Arsenio Hall take over the 'Late Late Show' in Dec.!!!
43
people have signed this petition.
Add your name now!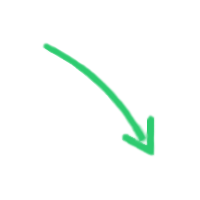 43

people

have signed.

Add your voice!
Maxine K.
signed just now
Adam B.
signed just now
Television late night talk shows has claimed its 1st victim and unfortunately it's our beloved Arsenio Hall!! http://highlighthollywood.com/2014/05/arsenio-hall-show-canceled-cbs-tv-distribution-changes-mind-on-second-season-highlight-hollywood-news/
Arsenio had just claimed a short lived victory as he came back from a lengthy television absence by having his new series renewed! (FEB 2014) Obviously, the fight for the coveted 18-49 year old viewers were destroyed when Jimmy Fallon took over the Tonight Show (Also FEB 2014). Despite having former Tonight Show host Jay Leno's endorsement of Hall's show renewed, instead it forecast his tanking just 3 months later!
We need to show CBS that we still love Arsenio!
Before, we could watch Arsenio and then flip the channel when Jimmy was @12:30 - now they are all head on with the other Jimmy, Mr. Kimmel all @11:30 vying for the same audience. Truthfully, with all of them doing the same thing it amounts to who has the guest(s) you want to see and either flip the channel or record one for later! It's too much @once if you enjoy the raunchy late night shows and quite unfair, but competition is what it is.
Now CBS was different with the geriatric David Letterman vying for an older set audience - now even he's announced his retirement to Stephen Colbert in 2015!! While Mr. Colbert can siphon some of the SAME 18-49 crowd, his show will ideally be more political minded and less loony then his late night peers putting him into a different category. He could possibly keep a lot of Mr. Letterman's audience while bringing his from Comedy Central.
Which brings to this; Dave's CBS late late night show buddy Craig Ferguson also announced his upcoming retirement in Dec 2014. No replacement has been announced as yet for this show. http://www.washingtonpost.com/blogs/style-blog/wp/2014/04/28/craig-ferguson-announces-he-will-leave-late-late-show-in-december/
The Arsenio Hall is distributed by CBS Television on CW and other affiliated channels, which put it at a more flexible status, thus easy to 'let go' when needed. Even stories in late 2013 on the late night battle seemingly omitted Hall's presence on late night night even before his show was cancelled! Or, they felt he couldn't stand up to it. That was a red flag!
Let's show them Arsenio is better than 'syndicated' status!
Arsenio needs to be THE candidate to take over 'The Late Late Show' on CBS this Dec. 2014!
1. Arsenio's core audience is loyal, we followed him from his debut in the 1990's to his recent return.
2. The coveted 18-49 audience is merely stacked with too many choices @11:30. Arsenio would bring them in Late Late night from the two Jimmy's and even Colbert keeping the party going. Seth Myers would not be a match. Do the numbers between the two.
3. CBS to CBS - come on, that should have been a given, save face and show the public you are not that ruthless and merely pull Hall from the shaky syndication game to full fledged operating network! Its still the same check right? Give him a raise for all the hassle!
4. Hall represents a change from the late night black hair, mid 40's, funny white man powerhouse. Didn't any network executives notice this blatant omission? No women or minority representation of any race are even remotely present this time of night. Most women seem regulated to daytime with the exception of cable's Chelsea Handler. Even she would be nice to see on the majors. They all seem to be still reveling in the late night shadow of the beloved Johnny Carson. Carson even gave Arsenio a thumbs up back in the 90's, concerned about his future! Carson was the blueprint and rightfully so, its 2014, let's move on.
5. Speaking of which, while the numbers aren't available, Hall is obvious loved online in the social media digital age, his shows are constantly tweeted and 'liked' on Facebook and YouTube seemingly more so than the others with the exception of Fallon with his funny 'skits'. There should be some statistical data somewhere to show who rules in this arena.
Let's get this cracking, let's show CBS what's up and bring the dogg pound back to late night prime-time! We're his dogs and we need to support! Share this with everyone and bring it on! Maybe even some of his famous guests will sign! Heck, so should the Jimmy's and Jay, Dave and Craig! Don't think Seth Myers will lol, unless he wants to bring it! Let's Go!