Control the Content of Hollywood
10
people have signed this petition.
Add your name now!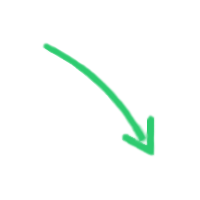 10

people

have signed.

Add your voice!
Maxine K.
signed just now
Adam B.
signed just now
Dear friends, parents, brothers, sisters, community members, and fellow Americans, our lives are affected greatly by the content Hollywood produces. This has been known for some time now through the use of reliable studies. I here cite a document from the American Medical Association that can be found at: http://www.ama-assn.org/ama1/pub/upload/mm/386/mediaviolence.pdf It has been proven that there is a link between the violence in movies and television and violence in real life and has been known for decades. Despite this, not only has Hollywood brazenly continued to produce violent films, they\'ve consistently pushed the envolope further and further making even more gratuitously violent films. This, in the eyes of myself and those who agree, makes them accomplices to murder, rape, robbery, assault, domestic violence, etc. I believe that, although we can\'t hold them accountable for those crimes, we should at least force them to be responsible in the films that they produce. Hollywood is a consumer driven market. That means as the buyers we have the power to control what we want to see. Since it appears that life immitates "art," do we want our lives to immitate movies like "Pulp Fiction" and it\'s gore and racial slurs, or these "horror" movies that lack plots and are simply a string of various situations in which people get slaughtered in cruel, sadistic fashions Or do we want Hollywood to produce positive messages that can not only entertain us, but enlighten us as well. Violence is not the only thing Hollywood affects. Whether we like it or not we, and especially children under the age of 16-18 are influenced greatly. By that age adolescents have developed their values that cannot be changed without the occurence of a significant emotional event (STU 109, Mrs. Gamble, Pima Community College). Do we want to have the values Hollywood now promotes to be the values of our children, America\'s future Let\'s take a look at some values often portrayed in Hollywood: >Open drug use. >Violence. >Ill treatment and disrespect of women. >Greed. >Lust. >Attacks against people of all faiths. >Anti-American sentiment. >Profane language. >And many others. It doesn\'t stop at violence. Just about every moral decline in this country (no matter which of them you consider a decline) can be traced to television. Whether it\'s violence, adultery, obesity, decline in students\' learning ability, or most of the others, it can be traced to television and Hollywood. This petition is to see how many people think: >Hollywood should be responsible in the violent content they produce. >Stop the promotion of racism. >Promote exercise. >Promote education. >Stop degrading people of faith, whether they be Bhuddist, Christian, Muslim, Jewish, etc. >Be responsible and factual in what they present regarding sex including the inclusion of the consequences of those actions and the lack of effectiveness of condoms. >Make a stand against drug and alchohol abuse. The results of this poll will be sent to the news media in an attempt to make our voice heard. Hollywood is changing all that is good and decent about America. The world hate\'s us with a passion. It, however, is not because we have made a stand against terror, it is because of Hollywood and the media at large. We export the products of Hollywood elsewhere and that\'s all they see of us. They don\'t know of our good side, all they see are the films portraying horrible people doing horrible things and this is what they believe about us. People from other countries can watch our cable news. What do they see when they watch it Not factual information being presented in a non-biased format. Instead they see wall to wall coverage of what\'s happening to Anna Nicole Smith\'s corpse. They see us as the Ugly American. A selfish, greedy, lustful, arrogant, spoiled rotten, ungrateful brat. I wonder where they got that impression. It couldn\'t have been from shows like "The Simple Life." In conclusion, If you want to take control of what you and your children watch, YOU, I, AND ALL AMERICANS must make a stand and tell them that we won\'t take it anymore. The government can\'t censor the media because of the first ammendment, but we DO have the power to control Hollywood through our preferences in movies, boycotting certain movies/film makers/actors, and raising our voice in protest. The sun is setting on our great Rome. But as for me, I will not go quietly into the night. I believe we still have a chance, but we must act now. Please sign this petition and tell your friends about it. This is a grass roots campaign and I want it to spread like grassfire. To do that I need your help. YOU have the power. I\'m not asking you to give up watching television or movies, I\'m asking you to make your voice heard by carefully choosing what movies you see and letting Hollywood know what you think through this petition. We CAN make a difference. We MUST make a difference. We WILL make a difference. This is for all the victims of violence sponsored by Hollywood, those who have been spat upon, trampled on, insulted, demeaned, persecuted, slandered, and callumniated against by Hollywood, and all those who care.
Sponsor
I am a 17 year old Christian who has a desire to change the world for the better. No matter what faith you are, I\'m sure you can agree that violence is a bad thing and I sincerely hope you get behind this movement. I am a college student at Pima Community College in Tucson, Arizona. In short, I\'m determined to make a difference.