Contribute in Lasting the Survival of Human Race NOW!!!
20
people have signed this petition.
Add your name now!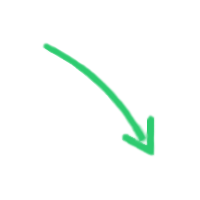 20

people

have signed.

Add your voice!
Maxine K.
signed just now
Adam B.
signed just now
The average American produces about 4 ½ pounds of trash a day, over 31 pounds a week, and 1,638 pounds per year. Imagine how much trash an average American family would produce! It's a gigantic amount of trash, and to prevent this, we have to RECYCLE.
Do you know how much trash you produce? Do you ever think about how it could affect our mother Earth, either positively or negatively?
What's Good About Recycling
According to United States EPA (Environmental Protection Agency), the benefits of recycling are the followings:
* Recycling protects and expands US manufacturing jobs and increases US competitiveness.
* Recycling reduces the need for landfilling and incineration.
* Recycling prevents pollution caused by the manufacturing of products from virgin materials.
* Recycling saves energy.
* Recycling conserves natural resources such as timber, water, and minerals.
* Recycling helps sustain the environment for future generations.
When we recycle and help Earth, we are helping our own human species to survive longer!

 If we don't recycle, then our planet will die away, taking the lives of all living beings on it together.
It is possible for the entire Earth to become an enormous landfill, like in the movie WALL-E. In the movie the Earth was so dirty that the entire human species had to go on a gigantic spaceship out into the space to survive. Our planet was just so full of trash and garbage that there weren't any place left for any living beings to inhabit on, except 
cockroaches
. The fictional movie could become our reality in the future if we don't recycle.
Real-life landfill in New Jersey
 WALL-E's trash towers
Those pictures are not so different-looking, are they?
You Can Save the Dying Earth!!!

Every single trash that you throw out now, will contribute in worsening the health condition of our planet and therefore shortening the survival of human race on it. 
We need to take action now! Garbage and trash are going out and being dumped in landfills and incinerators every single moment around the world! The sooner we take action, the sooner the moment will come when our world is healthier. It is all up to you whether you want to make a difference in the world or not.
To pass a law that enforces a better and more strict recycling system in USA, we need our petition to be HUGE and have as many signatures as possible. SIGN NOW!!!
Bibliography-
Just wanted to show the sources of where I got the images from.
"BCL Databases: New Jersey Landfill Location/Status Database Search."
BCL Databases
. N.p., n.d. Web. 13 June 2012. <http://bcldatabases.blogspot.com/2010/12/new-jersey-landfill-locationstatus.html>.
"Why Recycle | Novo Terra Recycling."
Novo Terra Recycling | Save Money Go Green
. N.p., n.d. Web. 13 June 2012. <http://www.novoterra.net/?page_id=2>.
MLA formatting by BibMe.org.
Links