Stop violating contract worker rights in IITK
1610
people have signed this petition.
Add your name now!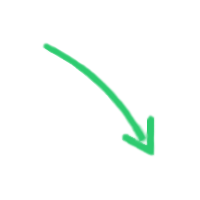 1610

people

have signed.

Add your voice!
Maxine K.
signed just now
Adam B.
signed just now
Prof. Indranil Manna
Director, IIT Kanpur
Dear Prof. Manna,
We have learned that IIT Kanpur has been ignoring its legal obligation toward contract workers for the last 20 years and has indirectly become a participant in their exploitation by the contractors who hire them.
As a principal employer, the law requires that IIT Kanpur should ensure that the contractors it engages for construction and other tasks such as cleaning, working in the mess, and horticulture provide to the workers what they are legally entitled to. We specifically draw your attention two major issues related to workers' welfare that we are most concerned about:
A. Non-payment of minimum wages to workers, and in several cases, as documented by IITK's own committee, partial recovery of wages by the contractors from those workers that were paid minimum wages.
B. Lack of workplace safety. As you are aware, since July 2007, nine workers have died and three have been seriously injured.
We request that IITK should ensure that:
1. Contractors provide adequate training and necessary safety gears to ALL workers
2. Contractors obey all safety rules and requirements as per the laws and as recommended by the institute's own committees
3. IWD supervisors and contractors are held accountable for safety violations
4. In case of death/accident full legal compensation is paid to victim's family
5. Contractors responsible for deaths or serious injuries to workers due to safety violations should be black-listed for five years from getting new contracts
6. All accidents should be investigated by a committee consisting of faculty knowledgeable with construction management, community members, and alumni. Reports should be made public.
7. Workers are paid their legal mimimum wages. No retailiatory action should be taken against workers who complain about not receiving min wages till their cases are being investigated.
We believe that IIT Kanpur can and should become a model in providing social justice to the marginalized, poor, voiceless and powerless human beings – the contract workers on its campus. Workers' welfare is not only a moral but also a legal and academic issue. How can faculty in all honesty teach Business Ethics, Construction Engineering, Effective Leadership Skills when they and the students see around them utter disregard for social justice, continuous violation of human rights and little respect for the dignity of labor?
We urge you to ensure that Office Order DIR/IITK/2007/89 dated September 16, 2007 should be immediately implemented and Office order of June 15, 2010 that gives power to contractors to fire any worker without due process be repealed. We do not understand what has prevented IIT administration to implement the Septemeber 2007 well intentioned Office Order in spite of its warning for "strict compliance by the contractors and all the concerned in the Institute in a time bound manner." A delay of almost five years in the implementation of institute's own office order, to say the least, is puzzling. How many more dead and injured workers would it take for IIT Administration to assign workers' welfare a higher priority it deserves? What would it take for the administration to develop the will to do what is morally, legally and ethically right?
IIT Kanpur should meet its legal responsibility towards these workers whether any one cares about it or not, whether others in India do it or not. This is expected from a publicly funded, world-class institute such as IIT Kanpur. It is a matter of shame for all of us if IIT Kanpur deliberately ignores the law and the issue of workers' welfare to save few Rupees on contracts it awards.
The law has bestowed the Principal Employer (IITK) extensive powers to enforce labor laws on contractors. We exhort you to use these powers. We are ready to assist you and other administrators in any capacity you deem necessary in fulfilling IIT Kanpur's legal obligation to contract workers. We look forward to hearing from you.
Respectfully submitted for your kind consideration.
Sincerely,
Concerned Alumni & Community Members
NOTE: If you get an ERROR message after signing petition, pleasetry again by keeping the boxin front of "Let iPetitions notify me on similar petitions" checked.Thanks.
It is NOT necessary to make any "donation" to i-petitions. The signature is still recorded even if you do not make any "donation".
Links