Please continue showing 12/24 and make it better.
369
people have signed this petition.
Add your name now!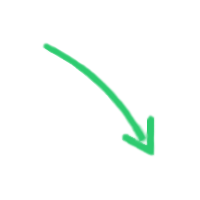 369

people

have signed.

Add your voice!
Maxine K.
signed just now
Adam B.
signed just now
KB is a great show Please continue a show that shows The real way to portray middle class family. Women and men wear clothes repeatedly like real families. Taboo subjects like...older woman younger man...and ...unwed pregnancy...and...a woman surviving an attemped rape...and...a son who would do anything to get his fathers property by hook or crook. A daughter-in-law coming from a rich family married a middle class man and still trying to get in-laws money. A mom's dellima when her daughter is rejected multiple times and is past age of marriage Karol baug has a great talened actors like neil, smriti, sargun. hunar, alka amin, banwariji and so many other their talent it utilized rightfully this show will make it to number 1 postion. Neil is a great actor. He can emote anything thru his eyes! He is a brilliant actor, dancer and a very handsome. Smriti is simply amazing as a 30 year old girl who has been rejected multiple times..Beautiful. Alkaji is also an amazing actress as an overly concerned mom whose first priorty is to please the society she lives in.Banwarji is simply mindblowing as a father who does not believe in sacrificing his daughters to keep them happy. Hunar is strong willed as an traumized girl who is dealing with her attact and her attacker's taunts! Nitu is just too good on how she handles being an unwed mother and how she could care less about societ. Anuj is a son who is torn between being a good son and keeping his wife happy we like to see these changes in our show! Please show more promos for this show...And I mean continue to show it on a regular basis and not like showing it one week and not the next. Please also show repeats so that people will get more interested in the show. Promote the show. If you don't promote it then how will people know about the show? Please promote and don't stop. Please make Neil and Smriti come on more shows like DID and Zaare naach ke dikha, Please make sure that our shows actors are also giving interviews on all major magazines and networks. Give them more public appearances to make them more popular, Make them pariticpate in other zee show like CB and other shows do it. Give simbhi more romantic scenes and long overdue honeymoon. Get them out of KB problems so they that can have problems of their and life of their own. Let Simi live in sasural like married women do. Let abhi handles and help his dad's business. Please stop throwing problems after problems and do not ruin every celebration. For immidiate issue make Nakul suffer for the crime he committed. He should be shown in jail and not bluffing. This sends wrond doers bad message that commit a crime and go free, Let media and NGO bombard Nakul with questions and let them go to his office and his home. Nakul should be suffering and not mili and sethi parivar. Thanks for showing such great show please continue showing the show that has to lot to offer and make it better with the suggestions we provided. Thanks sunshine production and zee creative hats off to you for making such a beautiful show. Please continue making this show and make it more beautiful and more realistic so that it can give a fight to any other show.