Funding for Remedial Higher Education
73
people have signed this petition.
Add your name now!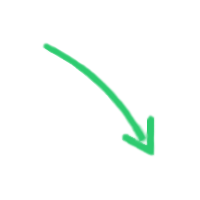 73

people

have signed.

Add your voice!
Maxine K.
signed just now
Adam B.
signed just now
Education is an American privilege. The Constitution of the United States makes no mention of education. However, the 10th Amendment gives the states any powers the Constitution does not prohibit or specifically grant to the federal government. Because the Constitution does not give the federal government control over education, the states automatically have this power. But the Constitution gives Congress the power to provide for the \"general welfare of the United States.\" Congress has used this power to deal with educational matters that affect many Americans. American taxpayers acknowledge our need for formal, secondary-education to assure us the freedom to seek and secure our futures! Our forefathers promised us, to have EQUAL opportunities in spite of color, race or religion! Thus we challenge our lawmakers and congress to look diligently as the ramifications of removing funding for developmental learning! The United States Department of Education finances and administers programs to improve education. These programs include aid for higher education, as well as for special education and vocational education. The federal government aids and encourages education in two main ways; (1) it tries to ensure that ALL children are granted equal educational opportunities. (2) It provides funds for certain types of education when such aid is considered beneficial to the nation as a whole. We, American tax payers, believe that ALL peoples should be able to seek the same secondary education, EQUAL for all, without limitations to color, race, religion, learning styles, or the need for remedial education. We should all have EQUAL access to government funds for this pursuit. Learning styles, which cause numerous disadvantages, should not determine our ability to receive grant monies or financial aid assistance! We can improve our lives and secure our futures with skills relevant to today\'s high tech, specialized requirements through higher education! By not allowing EQUAL and FAIR access to these funds because of remedial learning needs, the government sabotages our ability to live independently, thus forcing some to remain on our abundant welfare system! To remove this funding will remove the motivation to work their way out of this system! Funding assures their likelihood to at least begin! First generation students need support to help move them from lower income conditions with poverty into a mode of self-sufficiency and fair wages! Attracting students to college will only be secured once financial obstacles are removed! An educated workforce is needed to make Texas a more prosperous and competitive state. We, the people, demand justice and liberty for higher education for ALL Americans! We beseech our Texas and other State lawmakers to secure our futures by supporting government funding for remedial/developmental programs, and continue to make education Equal for One and All!
Sponsor
I am an individual, a sole voice, beginning this cause with concern for future students! I am a 42 year old widow, with three children. I am also a returning student, currently in remedial math classes at a community college. There are multiple articles recently addressing this issue. Time magazine, Oct.14 edition, \"Who\'s Ready for Colege\" stated that two states have already banned government assistance for remedial classes. This is a serious issue!
Links
TIME MAGAZINE ARTICLE: www.time.com/archive/preview/0,10987,1101021014-361725,00.html Texas senators to contact: http://www.senate.state.tx.us/75r/senate/members/dist1/dist1.htm National Center for Developmental Education: http://www.nade.net/F.%20political_advocacy.htm