Continue Simpsons DVD releases
1321
signers.
Add your name now!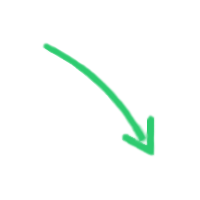 1321

signers.

Almost there!

Add your voice!
Maxine K.
signed just now
Adam B.
signed just now
WE DID IT!! After 3 years The Simpsons are finally headed back to DVD! Thank you all for signing this petition, I like to think someone out there saw it and that it helped our cause.

One simple request, please release the remaining seasons of The Simpsons (18,19,21 and all subsequent and future seasons) on DVD and Blu-ray box sets.
Please SHARE everywhere!

(Bare with me if I ramble, this is the first time I've sprung into action to make a petition, and I honestly can't even believe I have to make a petition for this!)
We were all shocked and baffled, some hearbroken, recently when Al Jean took to Twitter to annouce there would be no more seasons of The Simpsons released on DVD.
Wait.. What?!Why?!
First of all, this is THE SIMPSONS! The longest running sitcom ever with the second most episodes ever! (watch out Gunsmoke, your days are numbered). This show is popular worldwide and in some places DVDs are the only option for viewing.
Secondly, there is, and will always be, a market for DVD/Blu-rays. I will never buy a digital copy of a show/movie/album or comic. I want something tangible for my hard earned money. There is money to be made, as opposed to free streaming on Simpsons World (which I love as a back up or when I'm out and about but not as my main source).
I was 10 when The Simpsons debuted on FOX and I fell in love with that bulgy eyed, yellow faced family immediately. I can remember setting the VCR to record new episodes every Thursday, and then every Sunday. Those VHS tapes were my prized possessions and I still have them. Fast forward to 2001, I'm a junior in high school when season 1 is released on DVD. I bought it the Tuesday it was came out and went home and devoured it. The commentaries, deleted scenes, animatics and commercials! I was in Simpsons heaven, I made room for this new treasure among my other DVDs and dreamed of the day I'd have the entire series. That dream died on August 8th, 2015.
My collection is incomplete, as is all of yours. Hopefully together, with enough signatures and promise of purchase upon release, we will get a full set.
Thank you fans, for your signatures. More importantly,
Thank you to everyone who makes the greatest show ever.