Conservatives United to defeat Donald Trump/Hilliary Clinton
56
people have signed this petition.
Add your name now!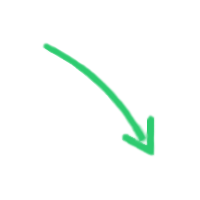 56

people

have signed.

Add your voice!
Maxine K.
signed just now
Adam B.
signed just now
An Open Letter and Petition to
Senator Ted Cruz, Dr. Ben Carson, and Senator Marco Rubio
This kind letter represents much prayerful consideration and a plea regarding the
Republican Party Nomination for President of the United States.
We the people of the United States recognize the virtues and commitment each of you
has exhibited to the Constitution and the American people. We also recognize that our
nation is now at an unprecedented crossroads, as the Progressive movement, which
has severely damaged America in recent years, is now poised to wreak further havoc
on this nation: havoc from which we may never recover. A Clinton or Sanders
presidency is unthinkable to Americans who respect the U.S. Constitution, traditional
American values, religious freedoms, and free-market economics.
At this cusp we see the Republican Party destroying any chance we have to nominate a
true Conservative Republican. Donald Trump, a Liberal Progressive campaigning as a
Republican, stands atop the Republican field tapping into the righteous anger of
Americans. Trump as nominee would leave traditional Americans and Constitutional
Conservatives pondering how a Progressive obtained the nomination of the party of
Abraham Lincoln and Ronald Reagan. It may lead to the destruction of the Party, but
more importantly, this madness may lead to the destruction of the United States of
America.
The division between your three campaigns is a primary reason Trump is poised to win
the Republican nomination. Immediate unification is the only way to avoid this travesty
and save America.
Therefore, we the people respectfully call upon you three principled men and Patriots to
immediately set aside pride, personal ambition, and any past hurt feelings. We call upon
you to unite immediately to avoid the imminent destruction of the United States.
Specifically, we call upon you to meet and determine how the three of you can form an
unprecedented coalition. Choose one to be our Presidential candidate, choose one to
be Vice President, and choose the third to serve in the cabinet or on the Supreme
Court. Announce this unified Conservative effort to the American people.
We request you do this immediately, putting the future of our great Country ahead of all
personal ambition.
With kindest regards,