Petition Fake Majority of Singaporeans for Apology
169
people have signed this petition.
Add your name now!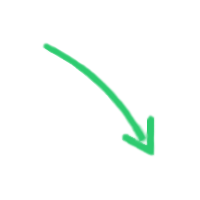 169

people

have signed.

Add your voice!
Maxine K.
signed just now
Adam B.
signed just now
Brothers and Sisters! Sign this petition by 31 MAY 2009 if you agree that those KNN conservative people (1) owes us Ah Bengs and Ah Lians the real majority of Singaporeans a public apology for any how call themselves majority; and (2) KNN don't be smart alex and better take full responsibility for misleading other people in the world that they are the majority of Singaporeans; (3) don't talk cock and if so smart go fully disclose all relevant materials to prove they really majority of Singaporeans ************************************************* To: The Minister for Home Affairs Dear Sir OPEN LETTER TO REQUEST THE MINISTRY TO TELL THOSE PEOPLE DON'T ANY HOW SAY THEY MAJORITY HOR We saw this petition these siao kias put on the internet har, KNN say they simi conservative majority of Singaporeans! KNNBCCB! If they majority of Singaporeans then what are we What are my brothers and sisters Majority my LJ! We are all over Singapore, with brothers and sisters in every HDB flat, every factory, every kopitiam, every bus and every MRT train! If they got balls, come down to Geylang, Chinatown, Toa Payoh, Jurong and Sin Ming and see how many people we have lah! Calling themselves majority we already damn du lan liao, somemore conservative majority! Wah lao eh! They think now Qing dynasty ah KNN! They think they still got pigtails ah Anyhow use the words conservative majority, scali other people thought all Singaporans ku ku one how They bird brain is it KNN their English so powderful, cannot find better words, must use conservative! Even my LJ knows conservative means going backwards, not catching up with time, old-fashion, unrealistic and stupid thinking! Singapore is democratic ok, not KNN conservative! They want to fight with homos go one side and fight lah! Don't any how say they represent the majority of Singaporeans! KNN! We got give them LJ permission to represent us meh If they so reasonable, people will follow them and sign their CB petition one. No need to talk cock and claim they represent the majority then make people believe they also must join the majority and sign that CB petition blindly! Minister, I tell you, they bloody talk cock about being the majority of Singaporeans one! If not, ask them to prove lah! Prove that these LJs and CCBs are really majority of Singaporeans! I can bet with you har, scali most of them cannot even speak Singlish! They only know how to kiss ang moh asses and act and slang like them! Majority of Singaporeans their heads! Only people like us who speak Singlish are the majority of Singaporeans! Go stand one side lah! Thank you for your kind attention to this matter. Yours faithfully cc. The Prime Minister's Office
Sponsor
We are a group of concerned Ah Bengs and Ah Lians who strongly believe that those self declared "conservative majority of Singaporeans" should not be allowed to mislead other using this fraud identity.
Links
This is that CB petition that any how call themselves majority of Singaporeans http://www.ipetitions.com/petition/aware_to_apologise/index.html