Conjugal Visit in Maryland
487
people have signed this petition.
Add your name now!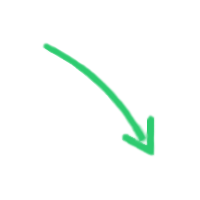 487

people

have signed.

Add your voice!
Maxine K.
signed just now
Adam B.
signed just now
Maryland is one of the states that do not allow conjugal visits but should. There have been many studies in the states that offer this option I.e. California, New York, New Mexico that it really does work as a motivation for the inmates, (some articles will be linked below). In many places they are called Family Visits where you can bring the children if you have any and have a mini vacation on the property, it's got a yard and everything. So many people are allowed to get married in places such as MCTC or Patuxent in Maryland but can not enjoy their marriage. I know I have known my fiance since I was 11 he's the love of my life and it's horrible that we have to get married the way we do but we love each other that much and are dedicated to make it work, this will help! I believe that if the inmate has shown growth and good behavior since being incarcerated whether he has been in one particular place for a long time or if he has been incarcerated 6 months or longer and transfered, he or she should be allowed conjugal visits if in there for longer than a year. Not only will it help with decreasing the reentry of the inmates but it will help with their psychological wellness while incarcerated and give them something to look forward to. The inmates if getting married while incarcerated should be allowed a "honeymoon" where they are in a cabin or trailer that is nice and clean like a hotel and maybe even (as long as throughly checked), they are allowed to bring their own linens and food (just purchased and sealed) for a 3 day stay to enjoy marriage, then it decreases to 48 hours and if the family has kids give them more time. Although having to leave a loved one is hard in ANY situation at least the family gets to be a family, the relationships can continue to blossom, the children get much needed attention and love from both parents and the inmate has a lot to look forward to; everyone benefits. So many people in this state talk about how they want to decrease the inmates and the jails are overcrowded but don't have any resources or anything for the inmates to look forward to. I know this would definitely be worth a try!! Please sign and support the good men and women in prison that are trying to change, have changed and need that extra family support!! Thank you :-)
Some articles that show how they have helped a family and the prisoners
http://someoneiknowandloveisdoingtime.wordpress.com/2011/11/19/my-first-conjugal-visit-frp-rated-r/
https://www.legalzoom.com/marriage-divorce-family-law/marriage-domestic-partnership/conjugal-visits-preserving-family-bonds
Fun Facts:
WHICH COUNTRIES HAVE THE MOST LIBERAL POLICIES ON CONJUGAL VISITS?In countries like Venezuela and Brazil, unmarried persons are allowed weekly "visits." In Colombia, where not all prisoners receive a cell and bed because of overcrowding, conjugal visits are routine. About 3,500 women arrive at prisons each Sunday to meet intimately with their husbands or boyfriends.