Condemnation of President Trump's Immigration Order from The Yeshiva University Community
39
people have signed this petition.
Add your name now!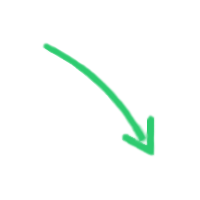 39

people

have signed.

Add your voice!
Maxine K.
signed just now
Adam B.
signed just now
We – members of the Yeshiva University Community of students, alumni, staff, and faculty – are writing to express our dismay and firm condemnation of President Donald J. Trump's executive order regarding immigration.
Over the past few days, we've watched with pride as many of America's leading Jewish institutions released strong statements of disapproval of President Trump's executive order barring immigrants from seven largely Muslim countries. We appreciate Yeshiva University's official statement reaffirming its "support of religious rights and societal values." We are writing to add to that sentiment and join this noble uproar; to stand in strong solidarity with any people, in this country and outside, who feel they are not respected or welcome by the current U.S. administration.
Yeshiva University has always embodied the sacred commandment of being a light onto the nations. We saw that on display this week when President Richard Joel took the powerful stance to announce that Yeshiva University would continue to provide sanctuary protections and financial support for undocumented immigrants. Today we stand in allegiance with this tradition.
The Jewish people know all too well the needs of refugees, having been in that position numerous times throughout our history, from Egypt to Persia to the horrors of the Holocaust. And as students and teachers of the Torah, we understand that the central Jewish principle of caring for and loving the stranger is meant to permeate throughout our faith and our lives. We are reminded constantly to treat others with kindness and compassion because we were once "strangers in the land of Egypt." Our texts and traditions tell us this order is reprehensible and our morality and values require that we stand against it.
President Trump's executive order harms the very people suffering from war and oppression and portrays victims as threats. This order is predicated on an abhorrent and unjustified stereotype that people of the Muslim faith are to be feared. President Trump's insistence on a screening process that prefers certain religions over others sets a scary precedent of faith based discrimination. Let us be clear that we strongly believe that those who pose a threat to our country should be refused entry. We support the appropriately rigorous vetting processes already in place. But making such decisions, even temporarily, based on religion or nationality is immoral and un-American.
As members and affiliates of a sacred Jewish community, we wholly reject this discriminatory policy and pledge to continue to speak and act for those around the globe in need of support and refuge. The time is now for this community to demonstrate loudly that "Never Again" is not just a relic of a time when we as a people were helpless. These words should guide us in embracing the voiceless and the vulnerable and compel us to step out of the safety of silence and raise our voice. Today we honor those words and tell our current administration that policies like these will never have the support of American Jewry, because we have been there, and we proclaim now as we did then, "Never Again."
Signed,
Students, Alumni, Staff, and Faculty of Yeshiva University