Condemn Raid on Haiti University Campus
73
people have signed this petition.
Add your name now!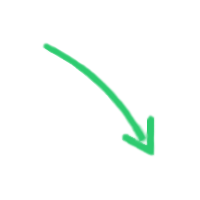 73

people

have signed.

Add your voice!
Maxine K.
signed just now
Adam B.
signed just now
Condemn Martelly's Fascist Raid on a Haitian University Campus, February 17, 2012
NO MORE TONTON MACOUTE FASCISM IN HAITI!
HANDS OFF THE SCHOOL OF ETHNOLOGY!
We the undersigned, students, professors, teachers, and other workers, condemn the brutal armed raid on the School of Ethnology campus of the State University of Haiti (UEH), carried out by the Haitian President Michel Martelly's armed supporters, members of his security services, and pro-Martelly students, on Friday February 17. (See story at Haïti Liberté, www.haiti-liberte.com, 2/26/12.)
BACKGROUND: This attack on the campus tore down fences, smashed professors' car windows, trashed the Department of Ethnology office, looted computers and printers and students' personal property, and beat up students and campus workers, sending several to the hospital, while security forces fired automatic weapons into the air. Martelly has been demonizing the students at this campus since he came to power. They are leaders in fighting for a decent budget and necessities at UEH like courses, library books, a cafeteria, and a dormitory, as well as for radical social change.
Preceding the attack, Martelly himself (whose own political background is the far right and who has befriended Baby Doc Duvalier since his return to Haiti) led his following of street thugs armed with handguns, clubs, machetes and knives in an attempt to enter the campus. When he learned that the students would prevent him from coming in because of his hostility to UEH, he unleashed his armed band on them and they fought back with rocks, sending him running off with his personal guard.
Contrary to the lies in the press release from Martelly's office—repeated by mass media—he was not attacked before his thugs invaded the campus. The press release makes no mention of the damage and beatings his "Milis Woz" (Pink Militia) carried out, with the aid of some pro-Martelly students who have taken money from Martelly to build his support on campus.
Under Martelly there are systematic moves towards fascism of the Duvalier type. He has tried to revive an army staffed by rightist ex-officers, and stuffed his Administration's security services with neo-Duvalierists ("Martelly's Macoutisation of the State," Haiti Liberté Web site, 2/18/12). Behind Martelly stands the U.S. embassy, which intervened directly in the 2010-11 election to keep Martelly in the race.
We join with Haitian students, faculty, and workers in condemning this raid, a local example of a growing international fascism aimed at cutting down popular resistance in this time of general economic crisis. We have seen U.S. students subject to police violence at Baruch College, CUNY, and University of California campuses, not to speak of crackdowns on student strikers in Chile, Spain, Québec, and elsewhere. We support Haitian students and workers who are defending themselves against fascist attacks and abuse, and fighting in terrible conditions for education, jobs, housing, health care—and above all, a new, just society.
Students & Workers in International Solidarity with the School of Ethnology, Haiti
Sponsor
Students & Workers in International Solidarity with the School of Ethnology, State University of Haiti
Links
ARRETEZ LE FASCISME MACOUTISTE EN HAITI!
NE TOUCHEZ PAS A LA FACULTE D'ETHNOLOGIE!
CONDAMNATION INTERNATIONALE DE LA RAFLE FASCISTE 02.17.12
Nous les soussignés, des étudiants et des travailleurs de plusieurs pays, condamnons la rafle fasciste sur la Faculté d'Ethnologie de l'Université d'Etat d'Haïti (UEH), perpétrée par des supporteurs armés du Président haïtien Michel Martelly, des membres de ses services de securité, et des étudiants "roses," 02.17.2012. (Compte-rendu à Haïti Liberté, www.haiti-liberte.com, 02.26.2012.) Signez la pétition à: www.ipetitions.com/petition/condemn-raid-on-haiti-university-campus.
CONTEXTE: Cette attaque sur le campus a démoli des barrières, écrasé les pare-brises des voitures de professeurs, saccagé le Bureau d'Ethnologie, pillé des ordinateurs, des imprimantes, et des effets personnels des étudiants, et maltraité des étudiants et des travailleurs du campus, en envoyant plusieurs à l'hôpital, tandis que les forces de sécurité tiraient leurs armes automatiques en l'air. Martelly a démonisé les étudiants de ce campus depuis son accession au pouvoir. Ils sont des leaders dans la lutte pour un budget normal et des nécessités de base à l'UEH commes des livres pour la bibliothèque, un cafétéria et une cité universitaire, aussi bien que pour le changement social radical.
Avant cette attaque, Martelly lui-même (dont le milieu politique est l'extrême droite et qui s'est lié d'amitié de Baby Doc Duvalier depuis le retour de celui-ci en Haïti) a mené sa bande admiratrice de voyous munis d'armes de poing, de machettes, de couteaux, et de batons dans un essai d'entrer dans le campus. Quand il a appris que les étudiants l'empêcheraient d'entrer à cause de son hostilité envers l'UEH, il a déclenché sa bande armée sur eux. Ils ont riposté avec des jets de pierres, envoyant Martelly en débandade.
Contrairement aux mensonges du communiqué de presse de Martelly—répétés par les médias—il ne s'est pas fait attaqué avant l'invasion du campus par ses voyous. Ils ne font aucune mention des dommages et des bastonnades perpétrés par sa milis woz, avec l'aide de quelques étudiants pro-Martelly qui ont pris de l'argent pour l'aider.
Sous Martelly il y a un mouvement systématique vers le fascisme du type duvalieriste. Il a essayé de faire revivre une armée d'officiers droitistes, et bourré ses services de sécurité de néo-duvalieristes ("La macoutisation de l'état de Martelly," www.haiti-liberte.com, 02.18.12). Derrière Martelly se dresse l'ambassade étatsunienne, qui a intervenu directement dans l'élection de 2010-11 pour retenir Martelly dans le jeu.
Nous nous joignons aux étudiants, professeurs et travailleurs haïtiens en condamnant cette rafle, un exemple local du fascisme international qui surgit pour détruire la résistance populaire à la crise. Nous avons vu la violence policière déclenchée contre les étudiants étatsuniens à l'Université de Californie, et la répression des étudiants-grévistes au Chili, en Espagne, et au Québec. Nous soutenons les étudiants et travailleurs haïtiens qui se défendent contre les attaques et les abus fascistes, et qui luttent dans les conditions atroces pour l'éducation, les emplois, le logement, les soins médicaux—et surtout une nouvelle société juste.
Etudiants et Travailleurs en Solidarité Internationale avec la Faculté d'Ethnologie, Haïti