Concordia Professors Opposed to Privatisation of Universities
46
people have signed this petition.
Add your name now!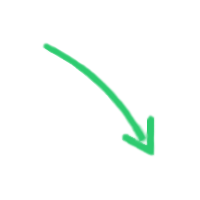 46

people

have signed.

Add your voice!
Maxine K.
signed just now
Adam B.
signed just now
Concordia Professors Oppose the Privatization of Universities
The efforts of the Charest government to privatize university funding in Quebec have sparked widespread protests.  180,000 students are on strike across the province.  Classroom teaching has ground to a halt at many CEGEPs and universities across Quebec, including the University of Montreal, University of Quebec at Montreal, and much of Concordia University. 
Students are at the forefront of an important struggle over public education and its role in Quebec society. As professors at Concordia, we join our voices to those of our stu-dents. We call on the Quebec government to revisit the university funding plan and re-scind the measures that would further privatize our universities through tuition hikes and increased reliance on corporate funding of research. 
Historically, Quebec universities have been funded by the public on the grounds that society is enriched as a result. With public funding, tuition fees have remained low and higher education has remained accessible.  Under Quebec's educational social con-tract, university graduates who achieve success in the labor market keep university costs low for the next generation through their tax dollars.  This arrangement is a crucial part of maintaining a more equitable society in which people have access to health care and education no matter what their income is.  This is what the student movement is fighting to defend today.  
The government's plan is an attempt to break Quebec's hard won social contract on education.  The proposed 75 percent increase in tuition fees will undermine the accessibility of higher education.  This is not merely a question of lost earning power for those who cannot afford to attend university.  Universities create social, entrepreneurial, artistic, political and scientific networks that contribute to the productivity of our society.  When access to university is restricted, society as a whole loses because these productive networks are reduced in size and diversity.  Further, since the tuition hike will disproportionately affect women, people of color, and other marginalized groups who consistently earn less, the hike will worsen economic and social stratification that Quebec society opposes.
The plan also attacks the established role of universities in advancing knowledge for the benefit of society. It expects more research to be funded by private industry, and it urges researchers to commercialize their work.   Research funded by industry privileges short-term and applied objectives with immediate economic benefits and spin-offs.  Many research questions that are important to society will fall off the table.  Since professors draw on their research for teaching, the instrumental nature of industry-funded research will compromise their ability to provide a well-rounded, reflective education that will benefit students over their life-course.  
Finally, the government's plan will undermine the diverse, broad-based university sys-tem that exists in Quebec. It calls for universities to attract an additional $54 million in private donations each year, and it ties significant public funding to a university's suc-cess in enticing private donors. These changes pit universities against one another in a contest for private funding, and shift resources toward the universities with the wealthiest alumnae and corporate connections. Greater inequalities between universities will downgrade the training and infrastructure available to many Quebec students, translating into broader inequalities in society at large. The competition for private donations will also place greater emphasis on university branding at the expense of broader ideals and investments in the quality of education. 
The government's plan to privatize the funding of Quebec universities threatens both the accessibility and the quality of our education system. The broad-based student strike embodies the values of our society by opposing a Liberal agenda to privatize ed-ucational funding.  As professors, we lament the interruption of classes and wish to resume teaching. For this reason, we call on the Charest government to end the strike by rescinding the plan's tuition increases and emphasis on private funding.  In doing so, we stand for the accessible and public nature of higher education that the people of Quebec have long valued and defended.  
Sponsor
GEOGRADS Concordia
Links