Concerns of the German Faction Heroes & Generals
347
people have signed this petition.
Add your name now!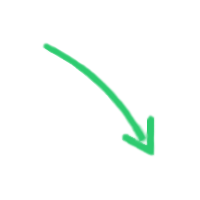 347

people

have signed.

Add your voice!
Maxine K.
signed just now
Adam B.
signed just now
November 29, 2017

Jacob Andersen
Game Director
Reto-Moto ApS.
Vestergade 18 E, 5.
1456 Copenhagen K
Denmark
Dear Jacob,
I write to you on behalf of the community of the German faction in Heroes and Generals.
As a community, we have witnessed the steps Reto has recently made towards improved transparency, openness and regard for player feedback. As a leading figure within my faction, I am most pleased to report you that these recent steps have inspired many of my comrades to return to the fight. Likewise, many others who didn't leave have recently increased their activity.
I hope you'll accept my compliments towards this recent progress, on behalf of our community.
Having said that, as we have witnessed Reto-Moto ApS putting the proverbial broomstick through their operations, we'd like to use the occasion of this insider summit to bring some of our concerns to your attention.
After having polled several hundred players of the German faction, the following issues proved to be of the greatest concern to our players;
Of the biggest concern to the German faction's players is their inability to fight war battles competitively against the opponent factions. In the experience of the player base, many factors contribute to this situation, but the most dominant factor is seen to be the lack of competitive small arms in clan matches.
The lack of competitive small arms has a widespread and detrimental effect on Germany's position in competitive matches. In order to stand any chance of victory, German clans need not only superior teamwork, but, as a result of lacking firepower, superior numbers as well.
Which is ironically unachievable, given Germany's high population and long queue times, leading to players not getting into the battles they've queued for.
Another result of this situation is German veteran players taking their refuge to staged matches in order to avoid the most powerful weapons of opponent factions, leading to both over performance of the German faction in weapon statistics as well as the faction experiencing a constant drain on our most experienced players.
Finally, our players have reported they remain concerned about getting too many support classes into battle, leading to undermanned capture zones and stagnating battles, again putting further strain on our infantry.
While the player base understands the need for support players to enjoy the game as much as anyone else, it is of our suggestion that support classes would, in war battles, be limited to some extent, as not to compromise the chance of success of the team as a whole.
It is the total of these factors that leads to a strain on the German faction's players, high attrition in the sense of players quitting the game and a demotivated and defeated faction in general.
Having witnessed the energy and effort going into recent changes to the game, it is our hope that you would consider our concerns and we would like to invite you personally to get in contact with us on Teamspeak (62.210.169.174).
Yours sincerely,
Wouter J. Hoornweg
more commonly known as 'AxeHeadSlam'
now-retired leader of the German faction
On behalf of the German Teamspeak community, including several hundred players of the following clans;
TotalAxis
Sturmbrigade Valkyrie
GrossDeutschland
1st Jagers
Empires Blasters
Sturm Elite : Vaterland Helden
Kampfbataillon Cobra
Regiment 42
Wolfsrudel
XIX. Division
Division von Manteuffel
Volksgrenadier Division
Polaris
1. Armee
Random Queue Heroes
Markenzeichen
29th Panzergrenadier Division
4te Gebirgsjäger-Kompanie
197. Infanteriedivision
Türk Silahlı Kuvvetleri
z.b.V
5th Guards Division
Balkan Division
Frontkämpfer
S.T.A.R.S.
Latein Deutsch Kräfte
Vânătorii de Munte
Bastardi Senza Gloria
5th Panzer Division
The Illuminati Order
Jagd-Bataillon
And many others.