PLEA TO POPE FRANCIS CONCERNING CRITICALLY IMPORTANT ISSUES:
322
people have signed this petition.
Add your name now!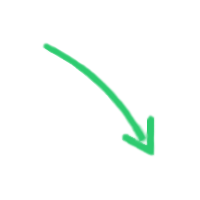 322

people

have signed.

Add your voice!
Maxine K.
signed just now
Adam B.
signed just now
Beloved Holy Father, Pope Francis, we laity and clergy are very concerned about Holy Mother Church. We experience confusing messages daily both from the pulpit, our fellow Catholics and the secular community that we pray you will immediately address. We need a definitive statement from you both as Head of our beloved Catholic Church, and our Teacher and Shepherd, concerning so called same sex marriage.
Pope Francis and homosexuality: confusing signs <---Read Article:

Some clergy have stated that bad is good. This is unacceptable and scandalous to your flock.
Some Catholics are now ready to give up on our Beloved Church. Please help us save them from leaving the fold. We need your strong and Fatherly Voice now. For example, we are being scandalized by "rainbow" symbols draped on altars that no longer signify God's Loving Covenant with His people. But rather, the symbol is being placed on some of our altars so mortal sinful behavior may be acceptable. Sodomy has no right to be treated as acceptable. God said it is a grave wrong. We now have a great cross to bear because we are not being fully supported in our own parish outreaches to save souls. Some clergy condone sexual sins. Whereas, some Faithful Bishops have expressed that these urgent issues need to be clarified. Only you, dear Beloved Holy Father, can clarify this confusion for us now. We need your Universally Proclaimed Help and Guidance.
As you have stated before, marriage is a sacred bond between one man and one woman. You have stated that impurity and fornication are wrong use of human sexuality. We need you to make a forceful statement from St. Peter's for all the world to know the Catholic Church teachings on these issues. Your Message needs to be direct, clear and forceful. We are counting on you to bring God's Light and Truth to the world that is now plunged into sinful darkness.
Please See Following Article Regarding issue above:
The Worrying Thoughts of Cardinal Vincent Nichols on Divorce and Re-marriage



There are many people; including clergy that you have appointed to be new Bishops or in-charge of the Synod that is to be on the Family; who openly support Same Sex Marriage and supported the vote in Ireland for it: Pope Francis and homosexuality: confusing signs <---Read Article by Lifesitenews


There are many concerns Holy Father of the Laity and Clergy about your new Encyclical on the environment, where you partner up with the United Nations to help reduce global warming and everything; but their way of reducing it means to violate Church Teaching and the Commandments of God by supporting contraception, abortion and other means of Population Control; which brings me to your appointing of the chief Population Control Expert, to the Pontifical Academy of Science.


Then the day when you received the hammer & sickle crucifix and hammer & sickle necklace from that South American President, we were hoping you would follow in the Tradition of the Successors of Saint Peter to denounce communism and Marxism as the previous Holy Fathers have done and just took off the necklace and gave back the cross to him and said, "I'm sorry I cannot accept it" and walk out.
More On The Need To Denounce Marxist Socialism and Communism
From The Lepanto Institute: "This coming November, the Vatican's Pontifical Academy for Science is holding a workshop intended to figure out how to indoctrinate your children in the Sustainable Development Goals. This comes on the heels of the Vatican nuncio to the United Nations announcing "verbatim" support for the SDGs, and after Catholic Relief Services president, Dr. Carolyn Woo echoed Pope Francis' call for support for the SDGs as well.

So, what are the Sustainable Development Goals? They're a United Nations plan for the creation of a global socialist utopia thinly disguised as a poverty reduction program. They are the fruit born out of Agenda 21, the Millennium Development Goals and a host of other socialist programs developed by the United Nations.
In short, the United Nations Sustainable Development Goals are the first step in achieving several of the goals laid out in Karl Marx's Communist Manifesto. In truth, these goals are Communist goals, through and through. Here's a snap-shop of how specific portions of the SDGs line up with identified Communist goals:"
READ MORE HERE PLEASE:Vatican Pushing Communist Goals

All these things Holy Father and many more items such as,

Our Beloved Church has not been the Church of Compromise. Our Blessed Lord told us to be "the Light on the Hill". We need your strong words of Guidance to clear the darkness that has descended on our world.

Most of all end so-called catholic Politicians from receiving Holy Communion when they support Contraception, Abortion, "Gay" Marriage and other things that are contrary to the Teachings of the Church and the scandal given to the lay people when the clergy give these people in error and in mortal sin Holy Communion, this must stop Holy Father.

Dear Holy Father please denounce the errors and heresies that are now threatening to severely harm the Church.

Thank you for acting on our behalf as our delegated Protector. We know you love us as a Father. Please now defend us as our Clear and Decisive Leader. Your Flock is in need of Strong Direction and Protection.


Most of all, this three fold question of our Lord to St. Peter from the Gospel of St. John 21:15-17
"When therefore they had dined, Jesus saith to Simon Peter: Simon son of John, lovest thou me more than these? He saith to him: Yea, Lord, thou knowest that I love thee. He saith to him: Feed my lambs.
He saith to him again: Simon, son of John, lovest thou me? He saith to him: Yea, Lord, thou knowest that I love thee. He saith to him: Feed my lambs.
He said to him the third time: Simon, son of John, lovest thou me? Peter was grieved, because he had said to him the third time: Lovest thou me? And he said to him: Lord, thou knowest all things: thou knowest that I love thee. He said to him: Feed my sheep."