Concerned RVT of New Brunswick
41
signers.
Add your name now!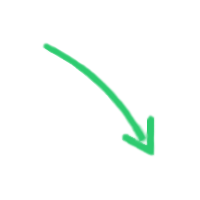 41

signers.

Almost there!

Add your voice!
Maxine K.
signed just now
Adam B.
signed just now
Dear Dr. George Whittle,
As a Registered Veterinary Technician (RVT) I have many concerns regarding the relationship between the NBVMA and the RVT profession. Imperative to these concerns is the lack of communication regarding the new title protection bylaw and grandfathering criteria.
There is an incredible amount of passion and tenacity within the RVT profession and as such the fight to increase respect, awareness and equality has been a lengthy and, at times, frustrating road. Registered Veterinary Technicians aspire to build a stronger profession to work alongside veterinarians, however I feel this cannot be accomplished without effective communication and mutual respect.
As the association currently stands RVTs are not active members and are therefor unable to vote and contribute to current or future topics within the NBVMA. However, each year every member of our entire profession is obligated to pay an individual $70.00 fee to become a non-active member of the NBVMA, which for many, is incredibly frustrating. Particularly when RVTs are included under several other provincial veterinary medical acts, and therefore carry voting rights - giving them a voice within that association. Being a passionate and learned profession I feel that this is a gross inopportunity on the part of the NBVMA: for we have much more to offer than we have been allowed to give. There are many RVTs, myself included, who would have greatly appreciated a chance to share our knowledge and experience about the title protection bylaw. The lack of communication between the NBVMA and RVTs in New Brunswick has been distinctly flawed leaving many RVTs feeling a lack of respect and equality.
Registered Veterinary Technician is a title that is rooted in education, passion and strong work ethic. We have worked very hard to be where we are today and I feel the future of our profession, including titles, rests far beyond our control. This bylaw, to date, has yet to be shared with the public and profession that it mandates. We are unsure of the reasoning behind this unavailability even with deadlines looming. We are also interested to learn why the bylaw was passed with only a small number of members present, and furthermore that the decision was not unanimous - with so few members in attendance during the passing of this bylaw, was this truly a fair representation of the entire NBVMA membership?
Our profession represents a vital component in the machine of veterinary care and should the standard of the RVT body be affected so would hands on skills, patient and client advocacy and overall patient care. In a sector where RVTs often outnumber veterinarians, the quality of this profession is fundamental to providing safe and competent care to the animals of New Brunswick. For this reason it is the belief of numerous RVTs, including myself that the title should be reserved for those who have worked hard to go to school and successfully achieved a passing mark on the Veterinary Technician National Exam; something that is tremendously difficult to achieve with on the job training. In keeping with this notion, there are many RVTs who are dismayed that we have had no input into the grandfathering qualification criteria. While I understand that there are many dedicated on the job trained personnel who, over the years have developed excellent practical skills; to maintain the integrity of the RVT title and that of the profession overall, it is vital that a basic level of competency be established.
What I am proposing, reinforced by the opinions of many in my field, is that the bylaw be made public knowledge and for the NBVMA to incorporate feedback from RVTs. The recent cooperation between EVTA and the NSVMA regarding title protection (for Veterinary Technicians) in Nova Scotia has proven that Veterinarian associations and RVTs can collaborate effectively and support each other in professional endeavours.
I feel it would be extremely beneficial to have a spokesman from NBVMA open the floor and speak to the New Brunswick RVTs to answer questions and address concerns. With the deadline for registration (June 1st 2016) fast approaching it is paramount that these concerns be addressed prior to that date.
Thank you for listening,
Concerned RVT of New Brunswick